So, you've got a website that you've been growing for some time now, and you've gathered quite an impressive amount of (returning) website users – traffic. But you're not getting any money in return for all the content you struggle to constantly update and keep as high as you possibly can, in the top of the search engines.
Or maybe you've got quite an impressive number of visitors coming from a certain platform (mobile or desktop), or from particular GEOs. But you're not making enough money with your current monetization solution, or don't have any whatsoever. Could it be simply because the right people haven't heard about your website?
If that is the case, here's what you can do! And be careful now, because this answer might shock you: Make the first step!
Why? Because you can kick-start your traffic monetization efforts and find the right formats to earn with every user.
All you need from there on, is to figure out which monetization method is the right one for you, in a way that won't disrupt your super-effective UX, chase your traffic away, and downgrade your website in search engines.
But before we delve into this any further, let's first understand website monetization, and why it's important to have an effective and trustworthy partner to help you with it.
---
I. What is website monetization
Website (or traffic) monetization, is the act of exchanging traffic for revenue. Technically, you offer a service for which you gather certain traffic, for a given period of time.
Instead of just offering viewers your services (aka content) completely free of charge, you can target your traffic with ads for which Advertising Networks will reward you, based on a CPA model.
What is CPA? That will be Cost Per Action; whereas the action can be anything from impressions (CPM), subscribers (CPS), etc. But we'll see more about that later.
Going back to the Advertising Networks and the traffic/revenue circuit, let's check out the money/traffic flow, to have a clearer idea about how everything works:
As you can see, Advertising Networks mediate the traffic/money transfer between Publishers and Advertisers. Advertising Networks pair quality traffic with great offers, and find the best offers in the market because of their fruitful partnership with both parties.
Before we can get any further, who exactly can be a Publisher? That will be anybody that has a way to generate traffic:
Website Owners,
Social Media Marketers,
SEO Masters,
Ad Networks, Brokers,
Domainers, etc.
However, at the end of the day, what actually makes you a Publisher is monetizing your traffic. Until you get up and do it, you're just another website, (digital) business owner, or influencer.
The beauty of working as a publisher is that you can monetize any kind of traffic, be it smaller (below 10,000 daily viewers) or larger (over 10,000). The challenge remains to find the right partners to work with. However, working with a trustworthy Advertising Network will take that concern off your shoulders.
So basically, all you need to do is keep your website as functional and effective in bringing traffic as always. At the same time, partnering with a Network will allow you to easily and passively tap into all the profit that your website could already be making.
---
II. Is Traffic Monetization that good, and do you really need to do it?
Well, to begin with, you'll be making money out of something you're already invested so much time and effort into and most likely you intend to continue doing so. Plus, you're going to be making money practically with 0 effort from your side.
Unless you consider partnering up with an advertising network an effort.
As for whether you really need to do it, you should first answer: "do you want free money?". If you answered "YES!", then you should continue reading and find out how you too can kickstart your website monetization and start making money while you sleep.
But still, is it really that beneficial, and if so, do you really need it? We're not gonna answer that. Instead, let's check the account of one of our dearest publishers. He's been working with us for some time, has a lot of experience, and likes to combine several monetization formats (don't worry, we'll tell you more about combining monetization methods, further down).
As you can see from the Stats above he has made quite a profit. You might be tempted to think that he's wasted his time with the other formats, since OnClick had brought the most significant profit of over $2,000.
However, before you rush to conclusions consider that if he hadn't used the other formats, he would've lost a nice $800/week.
---
III. When do you know it's time to start monetizing your traffic?
The main tale-teller is how much daily traffic you can actually bring. Whether large or small, there are various methods that you can use to begin monetizing it.
Going online, you'll find a lot of ideas on how to start cashing-in on a small traffic, and here are a few:
Become a content-writer/influencer and get paid for guest posts
Teach people to do what you do and charge them for it
Become an affiliate marketer and promote products or services that others offer
Create your own products
Use display ads
Become an eCommerce website for white-label products
As you might understand, many of these ideas involve a lot of skills from your side, and also a lot of dedication. In most, you almost need to start a new business altogether, and probably also fully revamp your website.
However, if you're interested in actually cashing in from your website traffic, the best idea would be to invest in bringing in more traffic. That way, once you have over 10,000 users you can actually sit back and relax, while your website does all the monetization for you.
---
IV. The 6 easy ways to monetize your website
#1. OnClick
#2. Direct Links
#3. Push Notifications
#4. IPP (In-Page Push)
#5. Interstitials
#6. MultiTag
Of course, maintaining a highly functioning website is something you will always need to take care of. As is making sure to pay your bills in time, get more SEO (organic) and social media traffic, diversify your ad formats and use smart settings, or adjust for mobile traffic as well.
Together, all the above will help you keep a stable CPM for your traffic, which will eventually translate into better payouts for you.
But let's see the 6 traffic monetization methods more into detail, to understand how you could kick-start and also improve your monetization efforts to get the most out of your traffic.
---
#1. OnClick
Also known as Popunder or OnClick Popunders, this is the format that enables users to open a different new tab once they click on your website. OnClick is an extremely customizable method as it features a lot of space for both, copy and images.
Having so much space for promotions, also makes this format one of the most effective, compared with all the other monetization solutions.
Working with PropellerAds' OnClick brings yet another very nice touch, by allowing you to monetize OnClick AdBlock traffic. What's even more, you can install our innovative Anti-AdBlock traffic on WordPress and BlogSpot as well.
If you need more help, you can follow our step-by-step guide on how to integrate the OnClick Anti-AdBlock system or even ask for assistance by accessing the chat bubble, straight from your cabinet or the Help Desk page.
Contrary to common belief, Popunders can't hurt your UX, or get your website penalized by google.
And on this note, let's hear from one of our super talented Senior Partnership Managers, Valeria Palchikova what other things Popunders won't do to affect your traffic or website. 
---
#2. Direct Links
Known as Smartlinks, Directs, or even Native Direct Links. As the name suggests it, these are links that can connect your users with thousands of different landing pages and offers. And their best feature might be that you don't even need to optimize anything.
This happens thanks to our team who will make sure to pair them only with the most profitable offers for your users. In addition to not having to manually sort or test offers, you can use an unlimited number of links in any page you want, banners, buttons or texts (yeah, they even work on Social Media, direct messaging apps, or emails).
Clearly, we set up a step-by-step guide for Direct Links as well, and you'll also be able to install them both on WordPress and BlogSpot alike.
And let's also check some myths about Direct Links, from Maro Chalntoupi, another one of our super talented Senior Partnership Manager.
---
#3. Push Notifications
This format is one of the most effective in reaching users, as it acts like a device notification. In fact, precisely because of their look, users very often take the action Push indicates, almost instantly. The only thing that you need, is to be skillful enough to convince them to subscribe to your push.
If your website is HTTPS or if you're securing your HTTP website, you can also get 25% more profit with the sw.js subscription window.
And when it comes to installing it with various hosts, you can always choose between our BlogSpot and WordPress guides.
In addition, there are a lot of ways to optimize your Push Notifications and make users react to them even more. Push Notifications also allow you to increase your income by monetizing AdBlock traffic as well.
And of course, we're also busting myths about Push, so let's hear it from Maria Panova, the Team Lead of our Senior Partnership Managers.
---
#4. In-Page Push
More commonly known as IPP, the cousin of Push Notification, brings something extra to the table by reaching iOS traffic as well.
This great alternative to banners, is even more interesting for users thanks to the customizable skins that not only allows them not to affect your UX, but also mimic your website's interface. Being so customizable also makes IPP a favorite when it comes to niche websites.
Here to bring you more news about what misconceptions publishers might usually have when it comes to IPP, is Diana Sultanova, yet another amazing Partnership Manager here at PropellerAds. 
---
#5. Interstitials
Interstitials are medium size formats that can be set to appear with a delay, covering the main page entirely or ⅔ of it. These can be customized with various skins (including an animated one), to better draw the attention of your users and fit with your website interface.
Different from any other format, Interstitials perform best on social, streaming, media player, anime, and MP3 music streaming websites.
Another nice touch that Interstitials present is not only their monetization potential, but also the possibility to reach both, mobile and desktop traffic, on all operating systems and GEOs.
When it comes to installing the code to BlogSpot or WordPress, you can count on our guides to show you all the steps needed for perfect functioning. Just as much as you can count on our Traffic Acquisition Manager, Rinat Gatulin to clear the air when it comes to Interstitials.
---
#6. MultiTag
If you want to combine various formats, but lack the tech skills, MultiTag is the solution for you. It will help you get high CPM rates, fully optimized ads, and maintain a flawless user experience.
The MultiTag is the solution to a problem that until now you might've not even known you have. It not only perfectly combines OnClick, Push Notifications, IPP, and Interstitials; but it also merges independent format tags into one – the MultiTag.
If that's not enough to convince you, here's how it performs compared with the classic tag, in a one-of-a-kind MultiTag Case Study based on data provided by some of our dearest Publishers. And if that's not enough, let Tanya Sokolova, our Marketing Manager clarify some things about MultiTag:
If you encounter difficulties using any of our monetization methods, always remember to double-check everything with our customer support, or chat with us straight from the chat bubble from your cabinet.
Also, keep in mind that by using free domains hosted on any platforms (BlogSpot, WordPress, Wix, Weebly, etc.), you won't be able to use our tags. Once you purchase a domain, get in touch with us and we'll help you set up everything smoothly.
---
# 7. Other types of traffic monetization
Aside from the 6 traffic monetization methods from above, you can always choose to monetize large traffic slices through:
display ads
targeting social media users
sponsored posts
paid memberships (subscriptions)
referral links
donations
However, these solutions, pretty much like the ones for small traffic are more costly, and require a lot more experience, testing, and optimization from your side. So you can forget about having a 100% passive income from monetizing your traffic.
---
V. What can Affect Your Website Monetization
Aside from the formats that you choose to target your traffic with, there are also other factors that can impact your website monetization efforts.
---
A) Monetizing Desktop Traffic
This part might be a bit more tricky nowadays, since the period users sit in front of their PCs is reduced to specific times of the day – when they're at work or have important tasks. Here is where you can really show off your testing and optimization skills, by figuring out during which times it is best to target your traffic with ads specifically designed for desktop.
This also contributes to just how much you can cash in by advertising solely for desktop users. But lucky for you, all of the 6 effective monetization methods can be successfully used on desktop as well.
---
B) Monetizing Mobile Traffic
With 92.6% of the total global active internet users navigating from mobile devices, publishers obviously need to adapt, and optimize their websites to attract this traffic goldmine. Moreover, their high CPM rates, being one of the fastest-growing affordable traffic types, and direct-link to social media users, really make every publisher want in on the mobile traffic wagon.
But all these don't mean that mobile traffic is a sudden increase for your profit, as long as you don't know how to properly advertise for your mobile users, or if you don't optimize your website for mobile without affecting your website's SEO.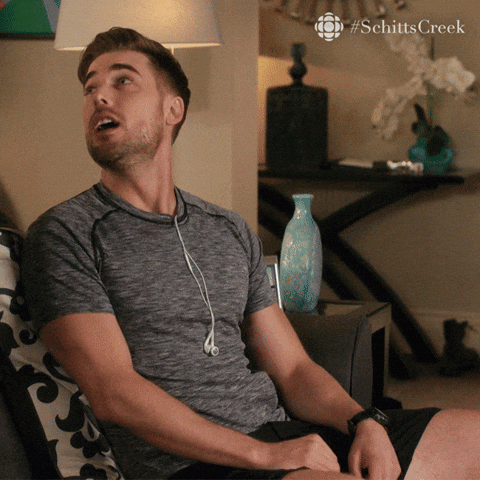 ---
C) Proxy Traffic
We don't accept Proxy Traffic. One of the main reasons we don't do it, is because it is very complicated to properly target these users, or even demonstrate if they're unique visitors. That is in case you can actually prove that proxy traffic is real, and not fake.
Bringing a lot of proxy traffic, will eventually cause your CPM to drop. So, if you like getting paid for your hard work, make sure to check that you don't have a lot of proxy traffic and invest in SEO.
---
D) Traffic GEOs
It is very important to understand that all traffic is unique and that all the zones have different CPM. In addition, the rates that you'll see during the testing period might change based on the traffic demand and other variables.
However, we have an optimization system that allows every publisher to be assigned the most profitable ads, based on your unique traffic type. Because of this, your CPM might significantly increase after a few days.
---
E) Traffic Demand
This year is proof that everything can change in an instant, and only those who are swift to adapt and overcome every obstacle are sure to survive. However, this doesn't mean that you're completely alone in this journey and that you won't find help when you'll need it the most.
Specifically, because of the constant need to keep up with the trends, we strive to gather all the most important information for publishers just like you to plan their monetization strategy in time.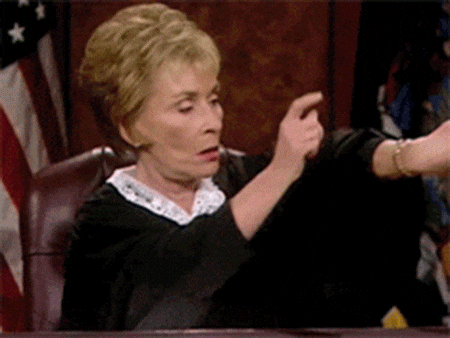 ---
F) Seasonality
Based on the season you can expect your traffic to be triggered by various factors. And just because you're not a sports website, it doesn't mean that you shouldn't keep us with the events.
In fact, based on a recent study, we noticed that a lot of the traffic that was targeted with sports event creatives, wasn't coming from the sport niche websites. Having this in mind, are you willing to lose your traffic because you weren't prepared for the events?
---
G) AdBlock Traffic
The fact that you can't monetize AdBlock Traffic is almost one of the most common myths when it comes to traffic monetization. It happens because with the latest browser changes, it's harder to keep up, and often websites miss out on their traffic because the users activate those pesky browser extensions.
But we have the solution so that you too can monetize AdBlock traffic, and put an end once and for all to lost revenue with our Smart Anti-AdBlock system.
---
VI. How to Improve your Website Monetization
Even when you reach the highest peaks there's still room for improvement, which is why we're listing some of the most popular methods that publishers can use to effectively and substantially increase their website monetization incomes.
a. Combine Monetization Formats

Your best solution to get your traffic's interest and convince them to convert, avoiding at the same time ad blindness and meeting the marketing rule of 7, is to combine monetization formats.

Do this to offer them a fresh and new perspective of the ads you feature on your website.


b. Get more Organic Traffic

As we have seen before there are some kinds of traffic that we absolutely can't work with, as advertisers aren't willing to pay for it.

Avoid this issue by working on improving your organic traffic (i.e. traffic that voluntarily navigates on your website) with SEO (Search Engine Optimization).
c. Promote Sports Events

That's right. Sports are so great, that you don't even have to have a sports niche website in order to get in on the action.

And although we've said it before, you need to hear this again: If you're not doing it already, you really need to start promoting sports events right away.


d. Monetize Your Social Media Traffic

From the idea of 'no website, no problem' we bring you social media traffic monetization.

Clearly, that extra traffic hiding in your social media accounts, can be put to greater use by monetizing it to increase your income. And you probably don't like throwing money out the window.
e. Optimization

All webmasters know that it is very important to offer a welcoming UX (user experience). That is to make it extremely easy and pleasant for users to navigate on your website's various pages, or topics.

In addition, using formats that were created with the UX in mind, also greatly helps achieve your goals. And although all our formats are created this way, there are some which disrupt your UX the least.
---
VII. What Tools You Can Use to Improve Website Traffic
A publisher's job is a never-ending journey to constantly topping their traffic monetization. But there are obviously some tools and techniques that can get you there faster. To make your work even simpler, we've searched for some of the most popular ones:
---
VIII. How do Publishers Get Paid
Ok, so you've got a website, and you started using various methods to monetize your traffic. But how exactly do you get paid for your traffic? Or more precisely, what is CPA?
CPA stands for Cost Per Action, and represents the main indicator based on which you get paid, whereas the action can be an Impression (CPM – Cost Per Mille/1,000 impressions), or Subscription (CPS – Cost Per Subscription).


CPM
CPS
Main Traits
Pays for every time ads get seenAmazing For Large Traffic
Pays For Every Subscriber
Unique Payment When the User Subscribes
Great for Smaller Traffic
What Impacts it
Technical Issues – proxies,
AdBlock
Audience characteristics
Ads format, placement, & density
Ad Quality
Seasonality
Bad Sources
User Quality – new vs returning
GEOs
Fill Rates
Traffic Performance

Read More: Why is My CPM so Low
6 Biggest Factors Affecting Your CPM




Websites' Topic or Niche
Subscriptions to Push Notifications
How to Improve it
Get More Traffic
Get more Organic (SE) Traffic
Monetize Social Media Traffic
Invest in a Mobile Friendly Website
Diversify Ad Units
Don't Spam with too many ads
Optimize Ad Placement
Read More



Partnering with a Good Advertising Network
Set a custom delay for the Push Prompt
We understand the importance of having a steady cash flow, which is why partnering with us now you can start enjoying fully automated, weekly payouts from $5. Plus the best conditions in the market!
---
IX. Technological Challenges & other Google Updates Affecting Publishers
They say that defense is the best offense, and the same goes when it comes to Publishers' constant struggles to stay ahead of search engines, and their ever-changing regulation.
Domain Bans – Being a Publisher means successfully facing challenges, and these include avoiding Domain Bans. But one can never be too careful, and accidents can happen. Here is where a trustworthy partner can come in really handy and provide solutions to get out of a Domain Ban.
---
X. Why Choose PropellerAds as Your Website Monetization Solution?
If you're not careful, your monetization dream might not last for long. That's why it's best to start this journey with a trusted partner that can have your back and educate you on how to best plan your monetization strategy.
So, in order for you to have the best chances at doing it, we have put together a list with some of the most important things an Affiliate Network should provide you with.
---
#1. Easy to get started
No advance coding skill required:
What you will get (except money, of course):
---
#2. The possibility to use more monetization platforms simultaneously
PropellerAds + AdSense = SUCCESS
A platform that is not allowing you to do this might have some hidden reasons it only wants to keep you working with them. Since we don't have anything to hide, this is exactly what you will get working with us.
---
#3. Full data transparency and control of your campaigns
To be on top of your campaigns at all times you need to know what and how to optimize, but also to avoid missing out on the market. With PropellerAds, you will be able to collect the following data:
a. Ad Formats
b. Country
c. Zone
d. Impressions / CPM
e. Subscriptions / CPS
f. Profit
---
#4. Flawless Fill Rates & Global Coverage
The fill rate is the percentage of ads shown per viewer. And since we have a fill rate of 100%, you can know that no user will ever go on your website and not be shown your ads. What does that translate into? No money wasted for ads that would otherwise never reach your viewers, working with any other Advertising Network.
---
#5. 7 Extra Reasons
Whether we're talking about our 6 effective and diversified Monetization Methods, AdBlock Solutions, Priority or Referral Programs, or many other perks, you'll get them all with PropellerAds. So make sure to register now and get in touch with our brilliant Support Desk to get started.
---
XI. PropellerAds Exclusive Benefits for Publishers
1. Real Publishers' Case Studies & Interviews
We know how important it is to get started on the right foot, which is why we make it our business to gather as many real publishers' case studies to help you get a better understanding of how everything works, and can be effectively optimized to bring you even more profit.
Here is a list of our most-read real publisher's stories:
In case you shine brighter when writing guest posts, here's where you should go to find all about being featured on our blog. And in case you were wondering, we also pay for really good case studies. Get in touch with us to find out all the scoop about them.
---
2. Educational Blog Posts
We also understand that some features and notions are better understood when fully explained in simple words that everyone can get. That is why we also invest a lot of time in gathering all the info you need, and carefully assembling it in educational blog posts: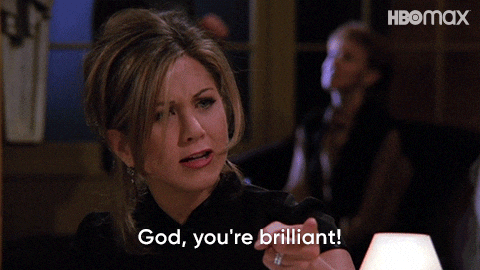 ---
3. Innovation
Profit never sleeps, nor do we. In fact we're constantly updating, to cover all of your needs and bring you even more advantages to continue working with us. Here are the latest improvements we've made to our Publisher's Referral Program. Don't you agree it's really worth the effort to introduce all your friends?
---
4. Technological Challenges
Nowadays, you need to have someone 24/7 on digital changes dutty, just to make sure that the new updates won't catch you unprepared. Or you can simply start working with us, and get all the scoop in useful time:
---
5. News
And the same goes for the everyday changes that can make your work even harder. Just because you can, with us you'll find all the information before it's too late:
---
XII. In Conclusion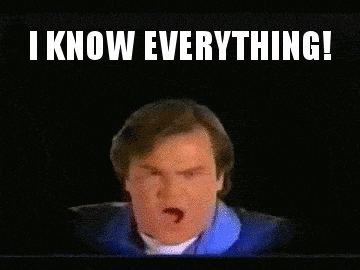 There are a lot of aspects that you need to properly consider and prepare for, before you can start actually making the nice profits you're so enthusiastic about. Although the road towards there might seem challenging, you need to know how to approach every situation as it arises.
As a rule of thumb, you can use this guide every time something comes up and you don't know how to handle it. And no matter what, don't forget that you have two other resources you can always go to: