Are you new to affiliate marketing and still figuring out how to launch campaigns? This is the article that will shed light on two of the best-performing ad formats – Push Notifications and Popunders.
We'll also discuss various methods you can use to optimize your campaigns. But first, let's start by finding out more about these two exceptional formats. So what should you choose: push or popunder?
This article was initially published in December 2020, but it was updated in October 2023, due to accuracy reasons.
---
What are Push Notification Ads?
If you have a mobile phone, you've probably received countless Push notifications so far. The same goes for your desktop device as well. So, what exactly are Push notifications? That's easy; they're those small alerts you usually see on the top of your screen.
One very nice touch this format offers to affiliates of all levels is the fact that it manages to reach your viewer directly on their device. It looks like a friendly, less aggressive, and oftentimes more reliable source of communication.
This happens since Push notifications are highly customizable, allowing you to adapt your messages to your audience.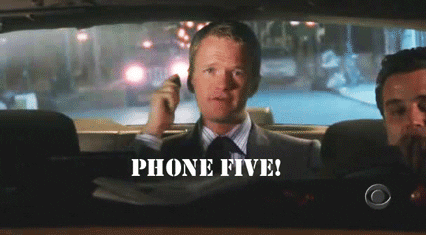 What can bring even more personalization to your Push ad campaign at PropellerAds is Demographic and Interests Targeting feature. With its help, you can target chosen audiences, who have previously shown interest in particular verticals, like Sports, Finance, Social, Giveaways, eCommerce, Utilities or iGaming. What is more, you can choose a gender as well as an age group (18-29, 30-49, 50+).
Many would say Push notifications are the preferred means of advertising out of all the customer-communication channels. And, since they appear as native alerts on their device, it's almost impossible for them not to pay attention.
In addition, they almost instantly take the action you indicate. For this reason, you need to take great care of how you use them. More about that later.
---
What are Popunder Ads
All that seems excellent, and clearly, that's not it. We've got a way to reach all kinds of audiences, from the most reactive to the ones that are the hardest to impress. And here's where Popunders come in.
The ever-functioning and versatile OnClick or Popunder (also known as ClickUnder) are the pages that appear underneath your main browser page, once you click wherever on it, as their name pretty obviously suggests.
This highly converting and effective format has been around since the '90s, and continues to surprise us more by the day with its evermore effectiveness, despite various voices of the industry claiming that this format's death is near.
What makes Popunder even more attractive is an opportunity to get the most converting traffic with Direct Click, available for this format only.
With Direct Click you purchase immediate access to the most-converting audience and their direct visits to your offer. It is controlled by advanced machine-learning algorithms to provide you with matching users, and the best ad placements, and, therefore – ensure high conversion chances.
In fact, Popunders are anticipated to perform at even higher rates than we've seen so far, in the coming year (spoiler alert).
---
Why Choose Popunder or Push? Take both!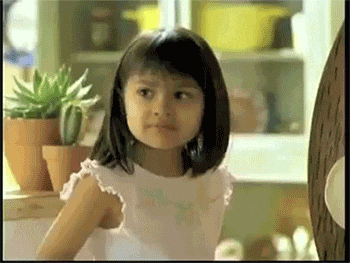 When choosing between Push Notifications and Popunders, you first need to consider a series of factors that make each a unique candidate for your advertising campaign. So here are the main benefits that we've lined for you, to make sure you're prepared to set up and kick-start your campaigns.
To launch both Push and Popunder campaigns at the same time, rely on the Multiformat Campaign feature to save time for testing and benefit from both formats at the same time.
#1 Define how you'll engage with your Audience
While (most of the time) Push Notifications need consent before appearing on your users' device, they have a pretty solid rate of engagement, while at the same time eliminating the risk of bot traffic presence.
Also, by limiting the number of daily notifications, we ensure that your users won't be tempted to unsubscribe any time soon.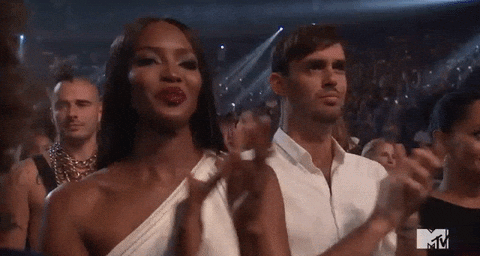 Popunder traffic doesn't lower the bar, once again underlining the fact that quality is our number one priority. By providing the full picture to your leads before they take action, this format almost guarantees you get informed leads who know what to expect.
Moreover, our anti-fraud features, working only with reliable websites, and constantly reviewing and refining our services, also contribute to that.
---
#2 Determine how fast or effective you want to interact with your users
There is one definite difference when it comes to reach and performance when comparing Push with Popunders. That is the fact that the former has a better interaction rate than the latter.
In fact, your users don't have to browse or use an app to get Push Notifications, as they can appear independently, different from Popunders.
On the other hand, Popunders have their perks as well, not being limited by a number of characters, in terms of the message.
In this case, your user gets straight to your Pre-lander or Landing Page, viewing all your creatives and text. Popunders give you more space to get funky with your message.
---
#3 Push ads or Popunder ads? Depends on your offer
When it comes to getting your message across, Push notifications make things a lot easier, allowing you not only to connect with your existing audience but also expand globally.
In addition, with our vast range of Push notifications, you can reach users on pretty much every platform and device.
With Popunders, you get guaranteed visitors, which means that a certain number of real targeted visitors are directed to your ad offer.
Having the highest click-through rate, you also get a service that is both efficient and at the same time, cost-effective.
---
#4 Prioritize between urgency and certainty
Having a short body and customized content, Push notifications are the fastest and most effective way to get your customers' attention, entice, and draw them to take action instantly.
This is how you make sure that the receiver is genuinely interested in what you advertise, at the same time reminding them of what you offer.
However, the long format offered by Popunders, can also ensure the fact that your audience is fully aware of your services or products.
This can make them more prepared to take action, almost as if your leads are already pre-qualified and ready to purchase. At the same time, this can show that once they purchase, they're here to stay.
---
#5 Challenge the boundaries of your creativity and reach
As you probably expect, you can customize everything, from the title of your Push, the description, icon, banner, and even the buttons you want to feature.
Plus, you can select from two image sizes of up to a maximum of 720 KB. We advise that you use at least 4 creatives (unless you don't want to use all 8 you can).
Here is where some might say that Popunders shine brighter, allowing you to be as creative as you possibly can, as you rely on the entire content provided by the landing page.
Having a very broad display space, you can allow your creativity to prosper.
When it comes to targeting, you'll be on the safe side no matter what format you use. Here are the main targeting parameters that you can set, before launching your campaign:
GEO – City or State
Operating System
Platform – Mobile or Desktop
Used Browser and Browser Language
Internet Connection Type
You can also include/exclude zones, your collected audiences, and set Demographics and Interests Targeting (the latter is for Push only). Popunders allow you to target the specific OS Version and devices, for all your iOS users – talking about spot-on targeting campaigns!
Also, for Popunder campaigns, you can benefit from an additional targeting instrument – Campaign Audience Reach, which allows you to target either High-Intent Audience (fresh and engaged users ready to convert), Wide Reach Audience (those who have already seen your ad, but you want to re-engage them efficiently as well as for brand awareness), or both!
In addition to the above, Popunders allow you to target the specific OS Version and devices, for all your iOS users – talking about spot-on targeting campaigns!
A nice touch that Push notifications bring to your campaign is ensured by the use of Dynamic Tags. This macro gives you the power to narrow your targeting to the specific city in which the user is, at the moment they receive your message.
---
That's Great, but How Does it Work?
We're glad you asked. When it comes to the mechanics behind these formats, here's where one might have more success than the other, based on your campaign's specifications.
Push notifications already have a big advantage in diversity. Our Classic Push notifications only need the user to subscribe; this way accept to receive the notifications. However, the possibility to opt out from receiving them is also available at any given moment.
In-Page Push Notifications can work even without the end-user's agreement. This is what makes this format a perfect fit for everyone, being also visible on iOS devices and on all browsers.
Popunders, on the other hand, are really great since once you get traffic on the Landing Page, and they click on it, they're practically hooked.
From the point of view of the user perception, we can safely assume that no matter the steps the user needs to take to reach your message, the urgency-effectiveness of the engage ratio is perfectly balanced between Push and Pop Notifications.
Ideally, affiliates should use both formats to ensure their users are approached from various angles and that their messages reach them at various times of the day, from various perspectives. However, we can conclude that both, Push and Popunder formats, perform extremely well on their own as well as combined in advertising campaigns.
---
Optimization – the Holy Grail of Affiliate Marketing?
Now that you've got all the information you need to best set up your campaigns on their way to success, let's talk optimization. There are two main ways to optimize your campaigns to get the best results. The easiest and fastest way is by automating the entire process. The more time-bound manner is to do it manually.
When setting the optimization of your campaign on hands-free, you can also choose from two different options:
Read also: Do I Need Auto-Optimization?
---
#1 Auto-optimization with CPA Goal
CPA Goal does all the work for you, in terms of adjusting traffic bidding to bring more volumes from high-performing zones, at the same time eliminating the low-performing ones.
You will notice that Push notifications feature a CPC and SmartCPC pricing models instead of the Smart CPM. The case is different for Popunders, where the CPM model doesn't come with any level of Auto-Optimization.
CPC, CPM, SmartCPC and CPA Goal for Push Notifications Traffic
---
#2 Zones and Subzones
Another optimization tool that will definitely come in handy for both formats (Push and Popunder) is ad zone and subzone management.
This optimization opportunity is worth a separate paragraph. Managing zones (traffic sources, like websites, website placements, partner traffic sources, ad networks, etc.), you can exclude those that don't bring you desired results and boost the most profitable ones by excluding/including them accordingly.
As for subzones, they allow even more detailed traffic division. You can segment zones into smaller audiences, who definitely are different and behave in their own way. As such, you can understand which subzones bring profit and, therefore – adjust your strategy and budget.
Excluding/including zones and subzones is your way to optimal budget management when you invest money smartly without spending for zones/subzones that don't bring expected results. By the way, at PropellerAds, you can do both – zones/subzones auto-optimization and manual optimization, so choose the most suitable strategy yourself.
---
#3 Rule-Based Optimization
For Push, you can also benefit from the Rule-Based Optimization feature to adjust an automated rule for your CPC campaign, considering a range of parameters. You are the one to set these parameters (Conversions, Spend, CPA, ROI, CR) in the format of "if > then".
For example, if a zone brings you a certain amount of conversions within a particular time period, you can make the system perform an appropriate action – Increase the bid, Decrease the bid, or exclude it.
---
# 4 Campaign Duplication
Available for all formats, including Push and Popunder, Campaign Duplication feature works to analyze the traffic that works for your campaign and checks if similar targeting can be found. If there is room for campaign improvement and optimization, the algorithms will duplicate it and split your budget for both (so no overspending).
This is a pretty efficient way to scale traffic and increase conversions. Targeting optimization delivers higher CR and makes the campaign more profitable.
---
How to Choose Your Verticals and Conversion Types for Push or Popunder Traffic?
Now that you know everything there is behind Push and Popunder campaigns, do you think that certain Verticals and Conversion Types work better with some ad formats? No worries, we double-checked this with our Account Strategy Team, and here's what we found:
(There are verticals that perform best with certain сonversion flows)
Push Notifications
Popunders
Social / CPL, CPI, deposit.
Finance / CPL, deposit
Giveaways / CPL (SOI-single opt-in, DOI-double opt-in), CC-submits


Utilities / CPI, Free Trial, CPS
iGaming / CPL, FTD's
eCommerce / CPS, CPI (e-com apps), CPL
Games / tutorial, CPL, email confirmation, first game login, first match/game played, deposits
Software / Purchase, trial, install, registration
Keep in mind that what you see in the table above are just the best-performing vertical and conversion flow combinations. Utilities (VPNs, for example) can work just as well with Push Notifications, but their performance might not be as high as in the case of Popunders.
For best results, once you have hands-on experience in this field, testing and optimizing, you can mix and match as much as you wish, to find the best formulas that work for your campaigns.
---
What's the next step
Now that you've seen all the many ways you can use Push and Popunders, understand their particularities, you should be ready to start your first campaign.
For some extra help, here are two useful video tutorials that will explain how you can:
---
Popads and Push Ads Extra: Small FAQ to Sum Up
What is the difference between Push notifications and regular notifications?
Push notifications and regular notifications look similar, but are delivered differently. In general, notifications are scheduled and delivered by an app you are using (they may be either informative or promotional). As for Push notifications, they are delivered by a website and/or cloud systems.
Why are they called Push notifications?
They are called push notifications since they are "pushed" to the user screen from the back-end server or app, depending on the preferred device. They were initially introduced by Apple as system messages in 2009.
Are Push notifications better than email?
In some sense, yes, they are better due to higher click-through rates, personalization, urgency and simple subscription process. Still, everything depends on your marketing aims, because emails are great for upselling, newsletters, and other purposes.
For a Popunder to appear, the browser triggers a new window under the main tab. This way, Popunders are known as non-invasive ads, since they don't interrupt user journey.
How much does it cost to advertise with Popunder?
At PropellerAds, the cost for Popunders is a bid per 1.000 impressions (CPM), which starts from $0.01.
What is the main difference between Push notifications and Popunders?
The main difference is the way they look, and therefore – these formats are used for different advertising purposes. Indeed, Push notifications are small, while Popunders are really large, like a landing page.
So Popunders have enough space for copies, images, and even videos, which is great for CTR-boosting and brand awareness increase. At the same time Push is great for instant catchy messages sent at the right time to engage your users and motivate them to act, aka convert.  
What format are you gonna use? For any other questions or assistance, remember that we're always here for you, 24/7/365.
Share your thoughts about Push and Popunder on our Telegram chat!