While the affiliate world is jam-packed with industry jargon, clever abbreviations, and countless buzzwords, there are three concepts that all affiliates need to master – scarcity, urgency, and exclusivity.
Check out our interactive cards below to learn more!
Scarcity
Getting conversions is the name of the game for all affiliates. But, how do you get users to covet the products you're promoting? This is where scarcity comes in.
What is It?
Scarcity refers to the feeling that a product has a very limited stock, so users need to act fast to benefit from it. If you want to look at it in math terms, the fewer items left in stock, the more people want them.
Keep in mind that scarcity is a perception, so you need to make it clear that the stock is limited and that's is quickly disappearing.
Statistics
Not convinced? Here are some stats to back up the power of scarcity:
68% of millennials buy something out of fear from missing out
Scarcity can increase remarketing conversions as much as 25%
The Psychology Behind It
Scarcity tactics are effective because most consumers are afraid of missing a good deal. If a product is good, consumers are happy to pay the full price. But, if they have a chance to save or get an additional benefit, they feel it's an obligation to take advantage of it.
People believe that if things are hard to get, it's because they're better than the things we already have.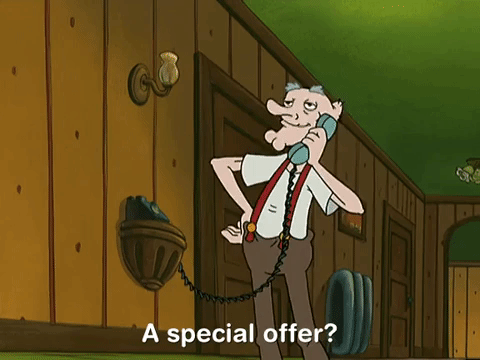 How to Get It Right
1. Keep it realistic! You really can't liquidate your entire stock every month. In other words, try not to lie. 
2. Use active language in your copy. Verbs, baby! Read about the best CTAs
3. Display how many items are left. Odd numbers tend to convert and outperform even numbers in terms of sales.
4. Use real-time behavior as social proof. Show how many people bought this exact item today. If soooo many people bought it, it means it's THAT GOOD.
5. Mention that the discount or a special offer is just for people in a certain area. You can conveniently do it using Dynamic ads.
---
Urgency
When you create urgency, you make users feel like they need to take action right away if they want to enjoy the benefits of your promotion.
What is It?
Urgency is created when buyers feel like they need to take action immediately if they are interested in your promotion. Unlike scarcity, it doesn't rely on low availability. Urgency is all about deadlines and time-sensitive offers.
The Psychology Behind It
Limited-time offers usually increase "anticipatory regret" — aka "fear of missing out" (FOMO) — which drives people to purchase things they otherwise wouldn't. Consumers tend to opt for a limited-time offer because it feels like less of a gamble than trying to find a better deal somewhere else.
Info for Nerds: "Five experiments in a 2018 study showed when unimportant tasks are characterized by spurious urgency (e.g. an illusion of expiration) people are more likely to perform them over more important tasks." From Smart Insights
How to Get It Right
1.Set clear deadlines. The shorter the deadline, the more likely people are to purchase something. What kind of deadlines can you use?
deadline for next-day delivery (especially during popular holidays when postal services are overloaded)
sending discount codes with a set deadline
promoting the date or time the sale ends
2. Use countdown timers. According to Neuroscience Marketing adding a countdown timer (showing how much time was left for next-day delivery) increased revenue by 9 percent.
3. Tell that the new product is launching, that's why the price is so low…for a limited time only, of course.
4. Don't make users feel like the issue you want to solve can wait. For example, if you want to promote weight loss supplements, you shouldn't imply that starting a new workout regime can wait until next month.
---
Exclusivity
Being included in an exclusive list or group is always gratifying. And, you can use this to boost your conversions if you know how to implement it properly.
What is It?
If something is exclusive, it means that only a select group of people are allowed access to it. Whether it's a club, a sports match, or a product, everyone loves a bit of exclusivity in their lives and your target audience is no exception.
The Psychology Behind It
Exclusivity is a time-proven concept because it makes consumers feel like they are part of a select few that have access to a particular benefit.
Because most people are not included, being able to take advantage of an exclusive promotion makes your audience feel lucky in one way or another.
How to Get It Right
1.To sell exclusivity, you have to highlight the fact that not everyone has access to it. Those that do, which coincidentally includes all members of your target audience, will feel like they are part of the winning team. 
2. Create waiting lists and collect emails (which you can later use for retargeting 🙂
3. Add qualifications. To increase the sense of exclusivity, you need to have specific criteria for those who can take advantage of a particular offer. For example:
For owners of specific devices (you can do it using device targeting)
For people in specific locations (Geo-targeting + Dynamic ads)
Any other qualification you wish to add to your landing page ("Only for people with great taste who truly love luxury, fast cars, etc.")
4. Just for you"offers – create a sense of exclusivity with Push Notifications.
---
Hopefully, by now you feel exclusive and special. After all, we've prepared this post ONLY for you 🙂
If you still have questions or comments, please leave them in the comments section below. Need someone to talk about that? Welcome to our BIG affiliate chat on Telegram.