The affiliate marketer's tool kit is eerily similar to Batman's utility belt. It's packed with incredibly useful gizmos and new applications are being developed every day. But, you also have to learn to use the tools you have available and identify the scenarios that make them necessary.
While there are dozens of different options that marketers have at their disposal, whitelists and blacklist are among the most versatile resources. They can be used in a wide range of different industries and allow you to identify the ad zones that offer the best performance. Not only this, but you'll also be able to avoid areas that don't deliver good performance and can drain your budget.
Whitelists and blacklists have been around for some time, so we checked in with our in-house expert Roman S. to find out the best ways to apply them.
Here's what we found out.
What are Whitelists and Blacklists?
"In simple terms, whitelists and blacklists are two faces of the same coin," says Roman. "At the same time, it's important to note that different industries and offers will have distinct lists, so you'll want to create many directories and keep them organized so that you can use them easily." 
Whitelists
According to Roman, "a whitelist is a directory of ad zones that have been proven to deliver excellent results. This means that the target audience is right and the zone produces quality leads consistently." In other words, these areas have higher conversion rates and deliver a better overall performance.
Blacklists
On the contrary, a blacklist contains ad zones that have poor conversions and low-quality leads. By identifying these areas early on, you'll avoid spending valuable resources on locations that you know won't perform very well. But, as we mentioned before, remember that blacklists will vary depending on each vertical, offer, and individual campaign.
How to Create Blacklists and Whitelists
"Creating blacklists and whitelists is not complicated at all, so all affiliates should use them to improve their campaign," says Roman. "For starters, you should create and launch a campaign with the targeting options set to the offer specifications."
Remember, for each ad zone, you should allocate a testing budget that's 2-3 times higher than the payout. For instance, if the payout is $5, the budget on each ad zone should be around $15.
Once you have enough data, it's time to assess the results of each ad zone.
"Ad zones that have 2-3 conversions during the testing period can be placed on your whitelist. If the ad zone didn't have any conversions at all during the same period, it should be placed on the blacklist instead" says Roman.
What's the Best Strategy to Implement These Lists?
"The most obvious benefit of creating blacklists and whitelists is the ability to assess the quality of each ad zone. But, there's more than one way to properly implement these tools. As a matter of fact, they can be used independently or deployed simultaneously, depending on the outcome you want."
Here are three different approaches that you can use to implement these lists.
#1 Include Whitelists Only
By only targeting whitelisted ad zones, you'll ensure that all interactions are relevant.
According to Roman, "whitelisted zones are great because they have a higher conversion rate, but they also deliver higher quality leads, which allows you to increase your bids as well." This setup is usually ideal if you want to attract more leads or increase conversion rates, but you'll also want to up your bids in order to stay competitive!
Higher conversion rates
Higher quality leads
Perfect if you want to increase the bids
#2 Exclude Blacklists
If your main goal is to find new ad zones, the best thing you can do is exclude blacklisted areas. This way, you'll be able to explore and discover fresh zones without falling into the same pitfall twice.
Save your budget by excluding poorly performing ad zones
#3 Exclude Whitelists and Blacklists
Why exclude both? Because you want the system to run the campaign on as many zones as possible. So you can search for new zones… and also add them to white or blacklists later.
Here's a case study, where our affiliate is using this strategy
"Remember, whitelists ad zones allow higher bids and blacklists don't deliver the right results, both of which can strain your budget. If you want to create a campaign that runs on as many zones as possible, excluding poor performance and already known top-performing zones."
If you need to find only "fresh" ad zones
What You Need to Know
Although they can produce stellar results, there are a few things you should keep in mind before deploying your blacklist and whitelist strategy. In order to guarantee good performance, remember details like:
Regular Assessment
Consumer behavior changes over time, so you should regularly assess your whitelist and make sure it's up-to-date.
Roman says that "it's always important to look at your tracker and examine the performance of the ad zones. If a zone in the whitelist isn't performing as well as it used to, you can remove it from the directory. But, don't put it in the blacklist right away – give it some time and test it again to see if the performance gets any better or if it works with other verticals."
Retesting Blacklists
"Normally, you shouldn't retest zones that are in the blacklist. But, if you notice the performance of an ad zone was close to zero from a profits point of view, then it could have some potential. In this case, you can consider retesting it to ensure that it doesn't actually work. Some of the results may be surprising!"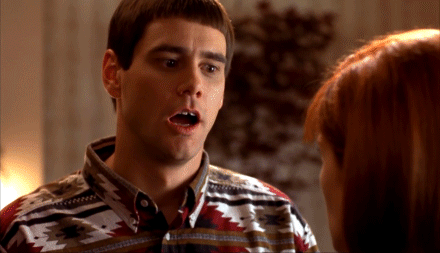 Each Vertical Requires a Separate Whitelist
As we mentioned before, each vertical requires a separate whitelist and blacklist combo. According to Roman, "if you are running multiple campaigns in the same industry, you may be able to use the same directories, with some adjustments of course. That said, always make sure you create these lists from scratch every time you take on an offer from a new vertical."
---
Whitelists and blacklists are just two of the many resources available in the affiliate marketer's toolbox. The tips above should help you implement these directories and allow you to identify the areas that deliver the best performance.
Want to pick up more advanced affiliate marketing tips? Discuss it on our Telegram chat!