Ah, Brazil! Vibrant carnivals, flavorful coffee, and thunderous waterfalls. The unforgettable atmosphere is so appealing, but the beauty of Brazil goes far beyond that. Every affiliate sees this country not only as a splendid touristic destination for the next vacation, but as a potentially profitable GEO for a campaign.
Today, Brazil is a nearly ideal GEO for beginners. The reason is simple: this developing country can boast of a growing economy and increasing shopping capacity balanced with a relatively uncrowded market and low traffic price.
This is a huge Tier 3 country with the largest economy in South America. The locals actively use mobile Internet, shop online, and even make international payments.
Being a sweet piece of cake for affiliates, Brazil also has some peculiarities, like customers' behavior patterns, mentality, cultural specifics, and personal preferences. Before you launch your campaign, you should understand a couple of facts about the locals as well as specific aspects of ad performance.
Let's discuss them!
---
Starting point: some interesting numbers and stats (2021)
| | |
| --- | --- |
| Country's economic snapshot (GDP per capita) | $6,450 |
| eCommerce market size and revenue | 14th in the world – $21 billion (that's more than Italy!) |
| Amount of the Internet users | 150.4 million people (71% of population) |
| Online shoppers | 43 million people |
| Mobile phone users with Internet access | 141 million |
---
What do you need to know about Brazilian users?
The success of your campaign heavily depends on your understanding of the audience, their habits, and preferences. While Brazilian users are pretty much the same as other customers, there are some peculiarities to keep in mind:
Language
Portuguese is the main language in the country of Samba and Bossa Nova. 99% of locals speak Portuguese and its numerous dialects, while only 5% of them know English.
Having the textual part of a campaign written in Portuguese really makes sense! However, avoid translating English copies into Portuguese with the help of Google Translate. Have professional and precise translations to avoid any nasty surprises.
---
Thriftiness
Brazilians know what the economic fuss is. Due to the unstable financial situation around the country, the locals always look for ways to save money and manage their budget optimally.
Logically, they really like discounts and freebies – these are perfect hooks to attract their attention. Yes, you got that right, Sweepstakes are just the thing.
[Case Study] UEFA Champions League Final + Giveaway (ROI 87%)
---
Sociability
Brazilians are communicative and social. They stick to traditional values, like family and long-standing relationships. As such, interactive ads, dialogues, and creatives that depict groups of people will definitely take their fancy.
For example, comments and feedback work as great social proof – adding them to your offer is a really great idea. Also, users react to pop-up banners that include information about the number of visitors present on the website at the moment.
Brazilians are also more likely to buy goods appreciated by others, so you may want to use banners that inform about the number of recent customers. Such pop-ups promote the idea of reputability and public approval.
---
Payments
Brazilians have issues with international transactions. It's not like they don't use Visa and MasterCard at all, but around 70% of locals have cards that cannot be used for cross-border payments.
Local financial systems like Boleto Bancário are the most widely accepted ones. Whenever you choose the offer, make sure that the owner has the Brazilian payment option.
Holidays
Even though Brazilians prefer to save their money in daily life, they spend big on holidays. Campaigns on the occasion of Carnival might be winning – the holiday lasts for the entire week and people are feeling relaxed and inspired to spend during all that period.
The Carnival of 2020 took place on the 22-25th of February. According to our statistics, affiliates enjoyed some serious traffic spikes during that time.
In 2021, the Carnival was canceled because of COVID-19 risks. This means that people are hungry for having fun and will definitely burst into the holiday in 2022! Place a mark in your calendar and launch a Brazilian campaign on the 25th of February – 2nd of March.
---
The sappiest verticals in Brazil
Now you must be wondering about the practical side of the question. Sure, you are! So what are the top Brazilian verticals you should pay attention to? Let's see.
The Ultimate Beginners Guide to Affiliate Marketing Verticals
Finance ?
Cryptocurrency, credit cards, and microloans interest Brazilians a lot. Still, if you want to work with this vertical, you need to go local.
Keep an eye on offers that encourage users to get a credit card from one of the biggest Brazilian finance organizations like Santander bank or C6 bank. Such ads look pretty reputable due to the general fame and popularity of the companies around this region.
iGaming ?️
Even though iGaming is a pretty crowded niche and newcomers are not very confident about working with such offers, it is still a super-converting vertical in Brazil. The regulations about iGaming are not very tough in this region, so the number of such offers is huge.
iGaming-related offers convert nicely no matter what, but they are especially great when combined with popular sports events. The locals like watching them, namely – football.
The most popular events nobody can miss are the matches of Brazilian Série A and The UEFA Champions League. Also, they are interested in Liga MX – Mexican league.
Utilities and Software ?‍?
Antiviruses, VPNs, and cleaners are evergreen – people from over the globe care about online privacy and security above all. The Internet ensures transparency and maybe – too much of that transparency.
Therefore, users seek to protect themselves as well as to access blocked platforms. Such ads work great everywhere and at any time. Still, streaming websites and content-on-demand are definitely on the top here.
In Brazil, broadcasting services are mostly paid, that is why people search for an opportunity to enjoy content without restrictions. This is where VPNs are especially great.
As for various cleaners and antiviruses, they encourage watchers to take care of their safety, which is a hook that works for all times and GEOs.
Dating ?
Dating is popular everywhere and Brazil is not an exception. However, when talking about Brazil, you need to keep specific preferences and beauty standards of the region in mind.
[Case Study] $5934 with Mainstream Dating for Brazil (ROI 150%)
Want to learn more about that? Well, this is a really hot topic, so stay tuned – we will share some insights in the next section devoted to creatives.
---
Creatives: what really works in Brazil?
As you know, each country has its own cultural peculiarities and social beliefs. If the visual part of your campaign reflects those views, the chances for success definitely increase. Get ready to grasp some valuable and unobvious insights about creatives for Brazillian campaigns.
Colors
In Brazil, black and purple are mourning colors. According to the Catholic traditions, purple is the shade of sorrow and pain that represents Jesus' suffering on the cross. Using it for playful ads can have a really strange or even disrespectful effect on the locals.
Gestures
When choosing visuals for your creatives, make sure to avoid any depictions of the OK sign. In Brazil, this gesture is considered as offensive and synonymous with showing someone the finger.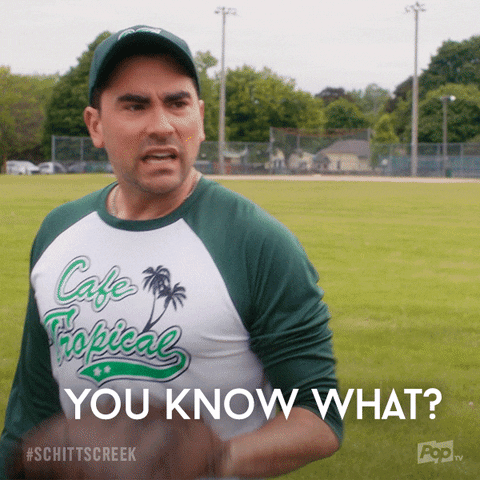 Pre-landers
Using pre-landers is a great idea to engage the most relevant users who are most likely to take action. Let's discuss the benefits of pre-lands in terms of Utilities and Finance.
For Utilities, a pre-lander may suggest that getting a VPN is a great way to browse safely and anonymously. As the user agrees that he wants additional security, he will be transferred to the landing page.
For Finance, wise affiliates are used to include pre-landers with success stories, where there is a real or fictional main hero, lucky enough to buy a car or house because of his interest in Bitcoins, credit cards, or loans. People like such stories and associate themselves with the main heroes. To ensure that the association works, always use creatives where Brazilians are depicted.
Pop-ups
Pop-ups that claim something like: "Your device might work too slow! Cleaning is required" or something like "Want to scan your devices for viruses now?" are super-efficient. Such ads go over with clicks, downloads, and conversions because people always want their devices to be cleaner and faster – of that there is no doubt.
Fancy preferences
If your preferred vertical is Dating, make sure that your creatives look spicy and appealing enough.
When it comes to Brazil, be aware that locals are interested in communication with Brazillian ladies, so make sure that photos look relevant.
Stay tuned – the most interesting part is ahead!
---
The inspiring numbers: Brazilian stats
Now let's move to our favorite rubrics – stats! And let's see which heights are potentially waiting for you and your campaign. These are average numbers that reflect the situation with Brazilian traffic per day. Take a look!
Ad formats:
| | | | |
| --- | --- | --- | --- |
| Format | Impressions | Clicks | Traffic share, % |
| Onclick | 22,905,150 | – | 73% |
| Push | 336,942,835 | 1,469,535 | 25% |
Onclick works especially great in Brazil and Onclick is another well-performing format.
---
Platforms:
| | |
| --- | --- |
| Format | Traffic share, % |
| Desktop | 24% |
| Mobile | 76% |
As you can see, Brazilians use mobile devices significantly more often than laptops and computers. Make sure to focus on your vertical and user journey when you choose targeting.
Desktop vs. Mobile Traffic: What All Affiliates Need to Know
Verticals:
Onclick / desktop
Vertical
Impressions
Traffic share, %
Average CPM
iGaming
3,781,602
19%
$0.93
Finance
2,016,705
8%
$0.78
Extensions
1,105,680
4%
$0.67
Mobile
Vertical
Impressions
Traffic share, %
Average CPM
iGaming
4,881,408
30%
$1.15
VPNs
1,100,344
8%
$1.41
Sweepstakes
1,322,512
6%
$0.81
For Onclick, iGaming and Finance are real kings, but Extensions and Sweepstakes work pretty well, too.
---
Push Notifications / Desktop
Vertical
Impressions
Clicks
Traffic share, %
Average CTR
Average CPC
Software
3,657,696
15,142
3%
0.41%
$0.012
Finance
3,504,371
18,393
2%
0.52%
$0.006
Extensions
2,107,893
27,355
1%
1.30%
$0.002
Mobile
Vertical
Impressions
Clicks
Traffic share, %
Average CTR
Average CPC
Software
42,997,728
323,987
25%
0.75%
$0.005
VPNs
107,099,099
206,354
24%
0.19%
$0.008
Finance
75,049,904
233,930
21%
0.31%
$0.006
For Push Notifications, Software, Finance, and VPNs are the most fruitful verticals to consider. Antiviruses and cleaners look pretty appealing to Brazilian users, as well as VPNs, crypto, loans, etc.
---
Wrapping up
Brazil is a great GEO to work with! Even if you are a fresh affiliate, you have all chances for success.
We will gladly remind you of the main things to consider when arranging and launching your Brazilian campaigns:
Language – make sure to have your creatives written in Portuguese;
Localness – stick to local offers (like Santander for Finance), mind local dates (like Brazilian football league), and use photos of Brazilians for your creatives;
Mobile – most Brazilians use mobile Internet, so be sure that you spread your ads around their portable devices rather than monitors;
Ad formats – regarding our partners' experience, Onclick and Push perform really great for Brazilian campaigns;
Culture – remember to avoid certain colors (violet) and gestures (OK sign) for your creatives. Use photos of Brazilian ladies for Dating campaigns. Mind specific sports events that make sense for Brazilian fans to promote iGaming and VPN offers.
Meanwhile join our fabulous affiliate chat on Telegram where you can discuss all things affiliate, even Brazilian campaigns 🙂
So, this is it! The time has come to create starry campaigns and win all the hearts of Brazilian users! Keep our recommendations in mind and good luck!