In 2016, mobile internet usage surpassed desktop traffic. Many called this event the biggest shift since the creation of the digital playground known as the internet. But, to many affiliates, this change only created a bunch of questions and made it harder to master either of the two formats.
Yes, there are MANY differences between mobile and desktop traffic. Most of these are due to the innate nature of these gadgets. But, regardless of what the reason may be, affiliates need to understand the difference between the traffic that comes from mobile and visitors that are on desktop devices in order to succeed.
Here's where we come in.
Let's take a look at the most important elements you need to keep in mind in order to build individual campaigns with mobile and desktop traffic.
Mobile Dominance: An Omni-Present Phenomenon?
There are 4,333 Billion unique internet users as of 2019, many of which use both mobile and desktop devices. But, one of the main differences between the two is the time of day at which these are used.
Desktop computers are a vital business tool, so most of these devices are used between seven in the morning and seven in the afternoon.
In Switzerland, the number of online purchases on desktop devices skyrockets around seven o'clock in the morning and hits its peak around two in the afternoon, then slowly cools down until 6:00 in the evening.
Mobile devices, on the other hand, can be taken anywhere and used at any time. Therefore, their usage is more consistent throughout the day but blows up between 6:00 in the evening and midnight.
Besides the actual type of traffic, you also need to take the daily peak times into consideration for your ads to have a profound impact.
Specifics of Mobile Traffic
Mobile traffic comes from devices that can be taken anywhere, which automatically translate to elements that are unique to these gadgets. The list includes:
More Targeting Options: Including connection type and carrier targeting
Fewer Ad Blockers: While the number is growing, ad-block app downloads are still low, so they are not as much of a threat.
Target Your Audience On-the-Go: Mobile devices move with people, giving you a broader reach and time window.
Higher Conversion Rate: Mobile ads can take up as much as 80% of the screen, whereas desktop ads don't. This results in more attention and higher conversion rates for mobile.
Different Conversion Rates Across Networks: WiFi and mobile network users have different priorities due to data usage, so they offer different conversion rates.
Wider Range of Offers: Aside from traditional models, mobile campaigns can also feature CPI, SMS subscription, and other unique models.
Higher Analytics and Optimization Requirements: There are countless operating systems, screen sizes, and other variants. Therefore, you'll need to focus more on analyzing and optimizing your ads.
Unique Verticals: You can run campaigns with offers from unique verticals like carrier billing, mobile apps, and PIN submits.
GEOs and Verticals that Have Better Mobile Performance
The majority of verticals perform well in mobile campaigns, but entertainment campaigns for tablets tend to steal the show because the traffic is much cheaper due to lower demand. Not to mention the fact that tablet screen sizes allow for the development of killer creatives.
As for the best GEO, developing regions like LATAM, Asia, and some parts of Africa are ideal for these types of campaigns.
Desktop Traffic Specifics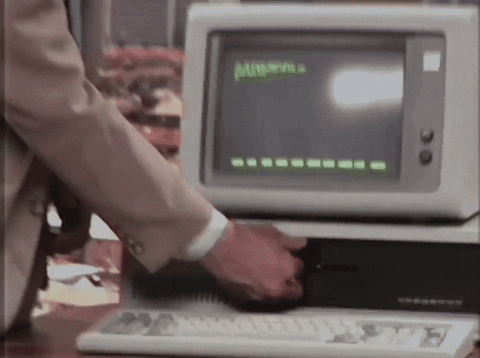 Desktops are the most established type of traffic and even though it doesn't hold the official crown anymore, it's known for being as consistent as rain in Amsterdam.
Instills More Confidence: This is especially true for the silver generation, so keep this in mind if you work with an older demographic.
Internet Speed is Not that Big of a Factor: Small delays in desktop are not critical, plus they are almost non-existent due to cheap quality hosting and lightning-fast connections.
Ideal for Business-Related Campaigns: Desktop traffic soars during business hours, so finance and similar verticals tend to work best on desktop.
More Information Flexibility: Desktops have big keyboards, so you can request additional information and have longer forms without driving users crazy, which can't be achieved through mobile.
GEOs and Verticals that Have Better Desktop Performance
As we mentioned before, verticals that require longer forms or that are related to business topics shine bright in desktop campaigns. As for GEO, these campaigns perform consistently across all regions but can see a boost when targeting countries with older populations.
---
Desktop and mobile traffic has a huge number of unique characteristics. But, the specifics listed above should help you understand each type of traffic at its core and allow you to create campaigns that convert.
Ready to talk traffic? Join us on our Telegram chat!