Are you exclusively working with Facebook? Looking for a way to diversify your Campaigns? Or are you just tired of getting banned?
Intrigued? Continue reading, to find out more.
Although expanding your Facebook campaign to Propeller might seem very scary, it's not so complicated.
Moreover, even if the PropellerAds platform works differently than Facebook does, it remains pretty simple to use and highly effective.
But enough talk, let's dive right in.
---
Why You Should Migrate from Facebook to Propeller, STAT?
While you probably can find many other reasons for working with Propeller, here are our favorite 10.
#1. You can run campaigns in 7 more verticals than Facebook allows
Diversify your offers with PropellerAds, advertising:
More explicit products (i.e., male health products) – just stay away from graphic images or obscene language
Supplements – make sure to clearly mention the product is a supplement
Replicas – simply don't go against copyright infringement
Finance (blockchain) – stay away from Ponzi schemes, fake advice, misleading content
Mainstream Dating – no nudity or explicit graphic content, just good-ol' dating
iGaming and Sports Verticals – restrict your content for viewers above 16
Subscription Services – make sure they're not recurring, and have a blast
Of course, even with us, you can advertise all you want while only complying with the general industry requirements and our Terms & Conditions.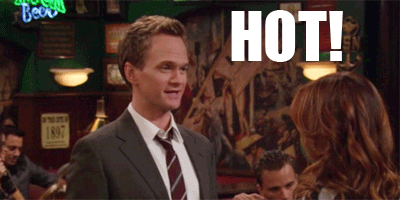 ---
#2. Propeller's policy is softer
As you can clearly see from the above requirements, and not only compared with that of Facebook.
In other words, you can get more creative with your ads' Copy, while simply complying with our more understanding terms and conditions.
---
#3. You can reach users more effectively with PropellerAds' Push Notifications
And, just in case you're not familiar with this format (since Facebook doesn't offer it), know that it's one of the most popular, given its impressive conversion rate.
The fact that it appears on users' devices, as small notifications, makes them automatically react to it, and just as often take the indicated action.
Moreover, a recent study demonstrated that Push Notifications have one of the highest conversion rates among returning users, two or even three times after the first purchase.
---
#4. You get around-the-clock (24/7/365) assistance
After working with Facebook and their managers, you'll really appreciate Propeller's Account Strategists' speed.
They're very responsive and always manage to give you the most helpful answers.
And what's even more, our genius Account Strategists are real professionals able to provide custom-made assistance.
That and the fact that they only care about effectively helping you find answers for the services that you're interested in.
You can find them by email, live chat, phone, on the blog, all over our Social Media Channels, and even on Telegram.
We really weren't kidding when we said 24/7/365 tailor-made assistance.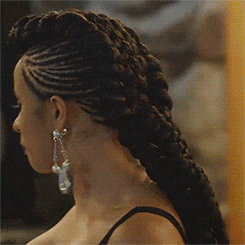 ---
#5. You won't suddenly and pointlessly have your account banned
We love to play by the rules very much, which is why we only ban accounts for severe offenses against our guidelines.
Let's face it. You know it, we know it, and pretty much everyone knows it. Whenever you try to launch campaigns during big events on a certain social media platform, chances are you'll get banned.
And there are two major events that have made this more obvious than ever:
During the COVID-19 imposed lockdown, most of the social network's moderation was automated, using an extremely sensitive algorithm (to pretty much everything).
The Outcome: Campaigns and accounts were easily banned, just because.
And the same goes for political events. No matter your content, if their algorithm picks up something remotely connected, your ads automatically get whipped out.
The Outcome: Collateral Banning – a.k.a. your ads were just in the wrong place, at the wrong time.
So you can relax now, knowing that your account won't just accidentally get restricted, closed, or temporarily deactivated; like some big social networks we won't name tend to do…?
---
#6. You can enjoy our exclusive program
Becoming Propeller's VIP client, you'll enjoy preferential treatment from a Personal Account Manager, that can even advise you on how to run your campaigns.
What's even more, they can talk you through optimization strategies, creative ideas for banners, different format combinations, and much more. That's right: our managers really do help a lot!
Plus, they always make sure you're updated with the latest studies, news, discoveries, and innovative tools or strategies.
---
#7. Similar cost
Although with PropellerAds you need at least $100 to start, you're free to spend these funds however you like.
And while on Facebook the minimum spend is $1 per day, no one says you can't do the same on our website.
What's even more, working with Propeller you'll have much lower costs, in general. In fact, we could say that we're almost as effective, and so much cheaper compared to Facebook.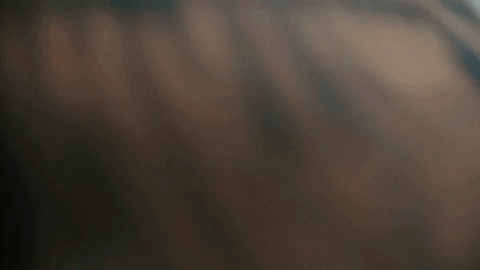 ---
#8. You get to work with awesome new tools as good as FB's (or even better), for less
Audiences 2.0 and the CPA Goal, which allow you to successfully retarget and automate your optimization efforts, are our client's favorites.
In addition, aside from Push, with us, you can also work with Interstitials, Popunders, and In-Page Push (they have custom skins), for a better chance to reach your audiences on all devices and OS.
---
#9. It's the best way to scale your campaigns
It's a well-known fact that PropellerAds has the largest volumes and GEO coverage in the market. If you really sit and think about it, this is just a win-win situation for you.
In addition, working with Propeller you get to use three new formats that Facebook doesn't offer: Interstitials, Popunders, and Push Notifications.
And it's not by chance that these three formats have impressive results in terms of: CR, Click, and Re-Conversion Rates.
---
#10. It's very easy to get started with Propeller
All you need, to open an account with us, is to fill up the registration form, set-up your preferences, confirm your email address, and create a password.
Setting up and launching your first campaign with PropellerAds is very easy. You'll just need to choose the format, customize it, and set up your targeting, budget, and audience preferences.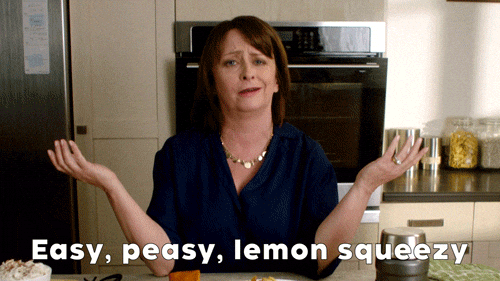 ---
All in all, you get more from your campaigns
Sure, with Facebook you might be able to use some functions, that with Propeller you still can't, at the moment.
But, the reasons why scaling your Facebook campaigns with Propeller speak for themselves.
And while they might have more micro-targeting settings, ad formats, optimization methods, ad placements, or broader reach; we're also constantly working to improve our services.
In the meantime, you can still get the most of your Facebook campaigns, scaling with Propeller.
Test some cross-verticals strategies, re-convert your users for a better CR, improve your ROI, and enjoy professional assistance, from real people that know what they're doing.
And whatever you do, remember that as it's the case with any strategies, diversification is the key to any successful campaign.
This is why you should scale your Facebook advertising efforts with Propeller if you want the best results.
For anything else, join our Telegram chat.