Have you ever been in a scenario where someone tells you not to do something, which makes you want to do it more?
Most of us are familiar with that feeling because it represents the young, rebellious spirit that's ingrained in most teenage brains. But, even if this feeling brings back a tsunami of crazy memories, there is very little it can do to stop Facebook from banning your ads.
As most marketers know by now, there is a list of industries and offers that you can't advertise on Facebook. Taking your chances can mean potentially losing the time you invest in your campaign, which can have a devastating effect on your revenue.
To help you out, we'll discuss some of the major verticals that affiliates can't advertise or need to meet certain requirements before advertising them on the social media platform.
Offers and Verticals that Affiliates Can't Advertise on Facebook
Facebook is a social juggernaut, but there are many verticals that can't capitalize on the platform's reach because of its policies. Here are some of the biggest industries that need to meet certain criteria or can't be advertised at all on the social media platform. We'll also include PropellerAds' policies on these verticals to help you choose the best advertising option for your campaign.
1. Adult Products
All adult products like sex toys, sexual enhancement supplements, and related services are forbidden on Facebook. The only exception is family planning and contraception, which can be advertised to users above 18 years of age.
Facebook: Not allowed, except for family planning and birth control
PropellerAds: Allowed, but no graphic images or obscene language on the ads
2. Drugs and Supplements
Prescription, recreational, and unregulated drugs as well as supplements are all banned from the social media platform. This includes the sale or consumption of drugs, regardless of their purpose.
Facebook: Not allowed, including legal, unregulated, and illegal substances
PropellerAds: Only supplements are allowed; medical drugs are forbidden. The advertiser has to clearly state that the product promoted is a supplement
3. Counterfeit Products and Replicas
The sale of fake documents and counterfeit products is prohibited on Facebook, which also includes item replicas. Counterfeit documents include, but are not limited to fake passports, degrees, and immigration papers.
Facebook: Not allowed
PropellerAds: Replicas allowed as long as there is no copyright infringement, counterfeit documents are forbidden
4. Tobacco, Alcohol, and Weapons
Anything related to tobacco, alcohol, and weapons sale or use is prohibited by the social network. Keep in mind that anti-smoking campaigns are allowed. You can also advertise blogs and platforms that connect users to tobacco-related products, but you can't link to the providers directly.
Facebook: Not allowed
PropellerAds: Not allowed
5. Surveillance Gea
Surveillance gear such as hidden cameras, mobile phone trackers, and spy cams are banned from Facebook, without any exceptions.
Facebook: Not allowed
PropellerAds: Not allowed
6. Crypto and Payday Loans
Payday loans and variations that are designed to cover short-term costs in exchange for high-interest rates are forbidden on Facebook. What's more, cryptocurrencies need to submit a request and receive prior approval in order to launch their ads without interruption.
Read more: What Is an ICO and How to Promote it with Paid Traffic?
Facebook: Payday loans are not allowed at all, crypto platforms need to receive prior approval before ads can be published
PropellerAds: Allowed
7. Penny Auctions
Penny auctions and other models where users pay to make a bid are forbidden on the social media platform.
Facebook: Not allowed
PropellerAds: Not allowed
8. Multilevel Schemes aka "Get Rich Fast" Systems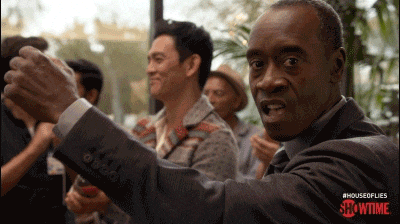 Facebook has banned all pyramid schemes and similar ventures, also known as multilevel or "get rich fast" business models.
Facebook: Not Allowed
PropellerAds: Not Allowed
9. Dating
Dating platforms are not explicitly banned, but marketers need to get their platform approved before they can start advertising it on Facebook. The targeting options should also be set to users who are 18 years and older.
Facebook: Dating platforms need to have previous approval before displaying their ads and must meet targeting requirements
PropellerAds: Mainstream dating is allowed, adult dating is forbidden
10. Gambling
Like dating, gambling sites need to submit a request and receive approval before advertising on the social network. Once approved, ads can only be displayed to users who are 18 years old and above.
Facebook: Gambling platforms need to be approved prior to showing their ads and must meet targeting requirements
PropellerAds: Allowed
11. Subscription Services
Subscription services that have automatic renewal and free-to-paid models have to meet certain requirements in order to be allowed on Facebook. Some of the criteria include having an empty checkbox that users need to click and wording that clearly describes the subscription's terms and conditions.
Facebook: Allowed, but ads need to meet certain criteria
PropellerAds: Allowed
The tips above should save you a significant amount of hassle and allow you to choose the best platform for your campaign. If you want to learn more about PropellerAds, get in touch with us today and our team will be glad to help.