What's the most common question we get asked by affiliates?
Okay, you've already read the title of this article. No suspense here; we are going to talk about that best sources of free images.
We get it; not everyone is willing to pay $30-40 per month (in the best case) for stock subscription.
But is money the only problem here? The root of all issues is how easily and fast users can identify the image as a "stock one." This conclusion entails the lack of users' trust, and, of course, the fact that your ad campaign just doesn't stand out.
? Read also: How to Test Ad Creatives for Push Notifications 
Many affiliates are taking pictures from Google search or private social accounts. Bad idea, unless you are actively looking for legal fights.
We are at a dead end. What do we do?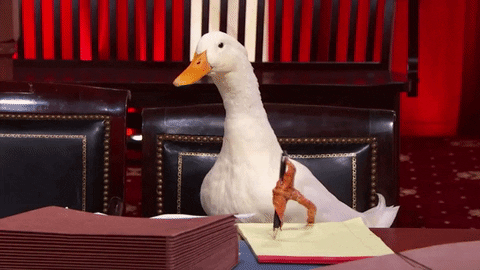 Phase 1. Avoiding legal fights
Copyright is not a thing to play with.
What may seem as "just took a photo from Google" can turn out as a serious lawsuit with a very scary wording: intellectual property rights breach.
So, here's the first lesson: don't take a photo unless you are sure that you have the rights to do so.
How to determine if you can take a photo?
We're looking for a CC0 sign – Creative Commons License 0.
CC0 literally means that the image is in the public domain and "No Rights Reserved."
Here's a nerdy definition:
CC0 enables scientists, educators, artists and other creators and owners of copyright- or database-protected content to waive those interests in their works and thereby place them as completely as possible in the public domain, so that others may freely build upon, enhance and reuse the works for any purposes without restriction under copyright or database law.
Spend 5 seconds of your time and check what kind of license is provided. We are looking for statements like these:
Free image = Royalty-free image?
Although the word "Free" is involved, "royalty-free" doesn't mean you can just take an image and do the "lived happily ever after" thing.
Royalty-free means that you pay for the image once, and then you can use it as many times as you wish. But you still have to pay, remember.
---
Phase 2. Finding the sources
Now, that you are totally overwhelmed with theory, we can list the coolest sources of FREE images.
Here we go:
#1. Pixabay
Pixabay is an excellent source of various images that don't look like stock (that's why we love it). You can find anything: from nutra, travel, crypto images to dating, and even adult images.
---
#2 Unsplash
Unsplash supplies marketers with a great variety of images: fancy hipster stuff, real "human" images, whatever you need. Bonus: great quality!
---
#3 Pexels
What can Pexels provide you with? Beautiful artistic images, realistic pictures of people (just like Social Media content), fashion photoshoots, and many more.
---
#4 FreeImages
FreeImages is a huge stock, where you can find pictures for almost any vertical. Realistic or "Instagram-friendly" – you can select anything according to your campaign concept.
---
#5 Picjumbo
Picjumbo is another source of completely free images. Key features: high quality, vast selection, and some "not-so-typical" images.
---
#6 Flickr
Flickr has an enormous variety of images: not only stock photos, but also political (yes, with Presidents and ministers!). Many news reporters have their own blogs there, and they even share rare images right from the political center stage.
Make sure to search by license type. Some photos are copyright protected!
---
Ready to boost your campaigns with fresh images? Now you don't have to hold back your creativity, and you have more than enough images for the Smart Rotator.
By the way, what's your favorite stock? Did we forget something? Share your sources and ideas in the comment section below or join our Telegram chat.