They say that curiosity killed the cat?.
But when it comes to affiliate marketing, we know better that knowledge is power, in the true sense of the word.
So, we decided to check if users that convert on a certain vertical, tend to purchase again from the same vertical or switch to another.
Will we manage to surprise you, or do you already have the right answer? Continue reading to find out what we discovered.
---
Why Should You Care About Retargeting Converted Users?
We already know that you can successfully collect and group your audiences, based on various factors, including completed conversion?. In fact, that's almost too easy using our Audiences 2.0.
The beauty of these audiences is that you can include or exclude them in pretty much any campaign. In fact, you can even include them in your new retargeting campaign.
That's why we conducted this research so that you can understand if:
Push or OnClick perform better for reconversions
you should retarget users on the same verticals
there are Verticals that reconvert more than others
---
How We Got Here
Previous to this report, we had estimated that 4.5% of the converted users converted again within 9 days.
From the formats' point of view, we figured that Push had the higher ground, with a better success rate in attracting users that already connected – 11%.
OnClick or Popunders, on the other hand, fell slightly below with only 2.5%.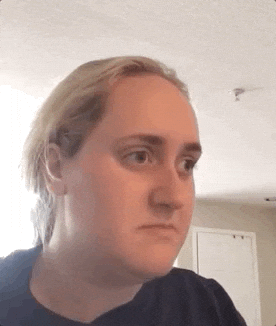 ---
Time to Face the Facts
For this research, we started from the hypothesis that users with repeated conversions, return not from the same vertical, but different offers. So, we followed reconverted users from OnClick and Push notifications. 
With the help of our analytics team, we found that a staggering 49% of Push users return to the platform and reconvert.
And the best part, they do it from the same vertical – contrary to what we initially thought.
When it comes to OnClick, we discovered that only 41% of the users chose to convert again. However, they do it from the same vertical as well.
Exposing them to a different vertical, we noticed that the combinations from which users mostly reconverted were those that do it from related verticals.
For example: Let's assume that the user was exposed to an eCommerce offer, from which they decided to purchase a phone.
When they were retargeted, the more successful strategy was to also provide them with a Cleaner Tool for their phone, as opposed to having them join a LaLiga competition.
Find out more about retargeting by watching our Retargeting Strategies Webinar
---
And the 'Best Repeated-Conversions Verticals' is…
The vertical that brought the most number of repeated conversions, iGaming, led the count for OnClick with 10%.
The second runner-up was Web-Utilities with 10%, followed by eCommerce, with 8.1%.
For Push notifications, we must mention Mobile Cleaner Apps (from Utilities), which brought 42% of the users.
Other utilities scored another 21%, while Sweepstakes came in third, with 7.7%.
Pretty impressive numbers, wouldn't you say? You can check the detailed scorecard in the table below:
Push
| | | |
| --- | --- | --- |
| Popular Verticals for Repeated Conversions | 2 ReConversions | 3 ReConversions |
| Sweepstakes | 14% | 13% |
| Utilities | 72% | 81% |
| Dating | 3% | |
---
OnClick
| | | |
| --- | --- | --- |
| Popular Verticals for Repeated Conversions | 2 ReConversions | 3 ReConversions |
| eCommerce | 18% | 15% |
| iGaming | 14% | 18% |
| Utilities | 13% | |
| Pinsubmit | 6% | |
| Web-Utilities | 23% | 35% |
---
Still Wondering Why You Should Bother With Retargeting?
That's an awfully good question. And in fact, aside from the reasons we saw just before, there are so many others for which you should get started with this strategy right away. To name a few:
It helps you get higher CTR and Conversion Rates – mo' money, mo' power✊!
It's great for in-depth audience segmentation – adapting your copy, and understanding what creatives work best.
It opens the door for many other strategies – including or excluding your collected audiences from your campaigns.
---
And Now You Know!
Following this research, we realized how much collecting audiences and properly retargeting can contribute to your overall ROI, and what many other uses there are for your converted audience.
Just look at those figures!
All it takes for most OnClick users is between 1 and 2 days, and they make one or even two other purchases. And while Push conversions take one extra day, they have the numbers on their side.
Another thing worth knowing is that most OnClick users didn't take any further action after their third conversion. Did you already find a way to integrate that in your next retargeting strategy?
---
Also, have you retargeted your converted audiences yet?
If not, make sure you find out everything about Audiences 2.0 and how you can combine it with CPA Goal, and get ready for the beginning of a beautiful friendship.
Here's some food for your thoughts: Knowing that audiences are now stored for 90 days (instead of 30) and that you can collect up to 15 audiences, what retargeting strategy you will try first?
For any further information about anything affiliate marketing-related, head on straight to our Telegram Chat.