We bet you're curious to know how to sort several audiences, break out from the manual optimization routine, and effectively retarget your existing leads. The answer might surprise you!
And that's because all you need to do is combine Audiences 2.0 with PropellerAds' CPA Goal. Read this case study, to see how one of our clients made profit with this winning combination.
---
You surely remember our top-performing Audiences 2.0. A retargeting tool that helps you group users in audiences which: reached, viewed, clicked, or converted on your ads.
Audiences 2.0 allows you to create specific audiences, and accurately target them. This way you increase your ROI by retargeting your existing leads. Read more about it here.
Now, if you combine Audiences 2.0 with our CPA Goal, you get a sure formula for success! Keep in mind that this auto-optimization tool efficiently predicts which traffic segments are most likely to convert at your optimal price.
---
All that shines Is Gold
Talking about a win-win situation! With this mix, you can first save money by converting more, and then by dropping the extra expense for the underperforming segments.
The result: you spend less, and increase your Conversion Rate, and ROI!
As you would expect, one of our clients already put this winning combo into practice. Let's see how he did.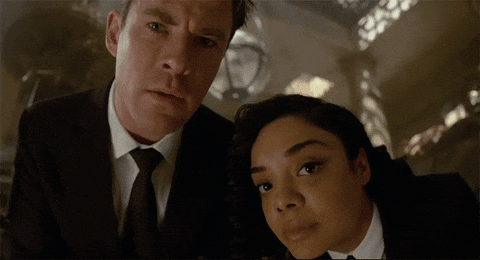 ---
A Small Step for PropellerAds, a Big Step Forward for Affiliates
Disclaimer: Please note that this case was provided by one of our partners, and the views and opinions expressed in this article are those of the authors and do not necessarily reflect the official policy or position of PropellerAds.
I run a successful Finance and loans website, and I decided to test a new strategy. My goal was to generate traffic for my website, from where they subscribe to my emails, and finally monetize on them with various offers.
Anticipating a good performance, I decided to collect the converted audience knowing it will be worth my while in the long run.
Here are my Campaign's settings:
Campaign period: 30/09/20 – 15/11/20
Bidding Model: CPA Goal
Format: Push Notifications
Geo: MX
OS Type: Mobile
OS: Android
Audience excluded: Conversion Completed
With the help of PropellerAds' Audiences 2.0 collecting my audience was a piece of cake. All I had to do was choose the type of audience I wanted to collect and make sure that my S2S tracking is set and working.
Said and done! Going back to the Targeting settings of my campaign, I chose to exclude the converted users from the targeting while using the CPA Goal to optimize.
I opted for this model to save on the campaign's budget, by not showing this ad to users that already converted.
As you might've realized by now, I chose not to go with the typical conversion flow. Here's what I did to bring in traffic at a more stable pace?:
Attract the leads with a Push Notification → They land on my website, which I use as Landing Page (big content website) → They subscribe to my email (⇒Conversion) → And finally, I monetized the audience I collected using various offers that still work very well (and I'm not willing to share for now).
---
Expect the Unexpected!
We bet that while reading the above setup for the Retargeting and Auto-Optimization processes, you thought those were two distinctive campaigns. But here's the gist!
What our client describes above, is the setting for his single Retargeting/Auto-Optimization campaign. That's right! With PropellerAds, you can do all that (and more) in just one campaign.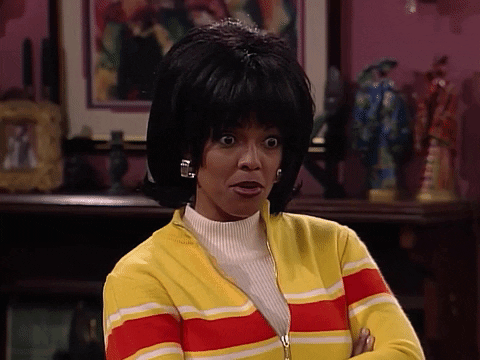 ---
✅Results → ?Optimization → ?Performance → ⭯Repeat!
I kept the campaign up and running for 7 weeks, during which I collected quite a solid audience of users that subscribed to my email list. Below you can see the numbers that I gathered with this campaign:
| | | | | |
| --- | --- | --- | --- | --- |
| | Impressions | Clicks | Conversions | Conversion Price, $ |
| Week 1 | 7.481.569 | 73.962 | 4.993 | 0,1899 |
| Week 2 | 12.123.627 | 147.057 | 7.867 | 0,1762 |
| Week 3 | 7.577.517 | 119.427 | 6.113 | 0,1723 |
| Week 4 | 9.598.899 | 139.717 | 7.323 | 0,1593 |
| Week 5 | 10.703.415 | 158.246 | 9194 | 0,1625 |
| Week 6 | 7.384.916 | 121.896 | 7.071 | 0,1687 |
| Week 7 | 5.370.917 | 114.825 | 8.563 | 0,1575 |
Since I was aiming for email subscriptions, I wasn't willing to pay too much for the conversion, as you can see. So I set my Conversion Price (CP) as low as possible.
❗ The price per conversion is one of the crucial metrics that help you keep the whole flow of the campaign profitable.
By using these setups I manage to make this campaign profitable, especially since thousands of leads that saw my ads subscribed to my emails.
If I hadn't excluded the already converted users, I would've ended up buying them again. But this way, I kept a non-stop flow of new users.
---
Campaign Performance
You might notice the traffic volume increased during the first five weeks, since there were a lot of conversions and the system was trying to buy out as much relevant traffic as it possibly could.
As I didn't understand what was happening I checked this with my Account Manager. While he explained I also remembered seeing this on the platform.
The most important part remains the fact that the cost of conversion is clearly on a downward trend from the beginning to the end of the campaign.
If we compare the performance of the campaign from the 1st week, with that of the last week, we can see the price gets 17% cheaper.
This happened because the audience of users who converted grew bigger, as I kept on collecting more throughout the campaign. By simultaneously excluding them the cost of the traffic dropped.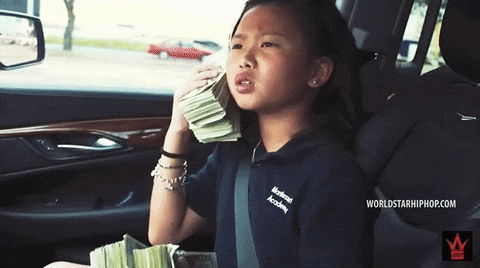 Once system optimization kicked in, the campaign continued getting cheaper. From the 2nd to the last week there's a difference of 11%. Already much better!
In fact, the lowest conversion price was during the 4th week. Compare the money I spent during this period with those from the 1st week and you'll see a substantial drop of 17%. Compared with the 2nd week, it's 10% less.
---
Here are my final thoughts
This combo is a lifesaver!
If it hadn't been for this retargeting and auto-optimization model, I would've struggled and paid more for this campaign.
Instead, now I can invest that money in new tests
Plus, I'm already thinking of using the audience I collected, by targeting them with similar or additional offers as that on which they converted.
Collecting your converted audiences gives you the chance to run multiple retargeting campaigns. Although that's an old marketing strategy, it's a great one!
I will definitely continue using this strategy with future campaigns while thinking of more ways to make more money with it, and retargeting my collected audiences.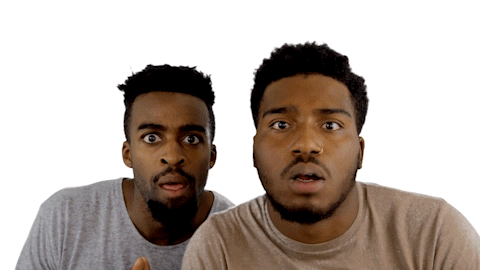 ---
Here's what you need to remember
Audiences 2.0 allows you to collect specific categories of audiences
You can even collect audiences from live campaigns or using pixel: clicks on your ads, conversions, engaged visitors on the Landing Page, retargeting pixel
You can exclude the collected audiences from the same campaign
You can instantly include the collected audiences in other campaigns
You can save up to 15 audiences, but if you delete it, it's gone forever
The CPA goal algorithm works miracles with cheap and easy conversion
The CPA Goal rids you of extra expenses when converting a lot of users
Combining Audiences 2.0 with CPA Goal you get the most cost-effective strategy
This way you get a non-stop flow of NEW users
The CPA Goal is gathering more data, and getting more effective as time goes by
---
Do you need to use Audiences in your campaigns?
Yes, you do. Why? Because they can help you save on your budget, target more precisely, and upsell.
There are a lot more strategies left to test. Make sure you give them all a go! You can also share your experience with us, and get paid for your Case Studies.
Until next time, here's a thing to remember:
Opportunities don't happen. You create them.

Chris Grosser