This promo is over. Please check the new case study promo.
Running great campaigns? But you know what, there's an often-overlooked way to make money with your campaigns without all this optimization and extra effort.
Doesn't sound bad, right?
And we are talking about … [drumroll goes here] … about case studies!
Look how many affiliates have already earned with their short & sweet case studies. All their stories can be found here. You see, no rocket science – just real experience and screenshots.
That easy? Are there any downsides?
Nope, nada.
No competitions, no deadlines. You write a case study about your successful campaign and get paid for it. It's easy!
It doesn't matter what niche you pick: Dating, Finance, Sweepstakes, Games, Betting, Gambling, Nutra… We buy case studies about any offers that are allowed to promote in PropellerAds. What is important is that your case study should be useful and contain details. If it meets our requirements, we guarantee that you get the money.
Check if you have the right campaign
The minimum price for a case study is $250. The maximum… it doesn't exist! Literally, we are ready to pay A LOT for a good case study.
? How to get the money?
1. Write a detailed story about your advertising campaign (read the terms and conditions below)
2. Send your story to partner@propellerads.com with the subject "Case Study for Sale".
Your case study is already written? Make sure it contains:
description of the CPA offer
link or screenshots of the landing page and pre-lander (or their screenshots)
screenshots of the statistics in CPA network
screenshots of the statistics in PropellerAds
screenshots of creatives
a detailed description of the campaign settings, targeting, and optimization process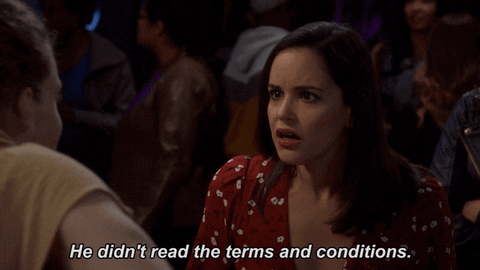 ? Terms and conditions
You should only use PropellerAds traffic. We accept case studies about all ad formats: Push Notifications, Onclick, Interstitials
The advertising campaign mentioned in your case study shouldn't be older than 2 months
The total campaign budget must be at least $300
The ROI must be at least 50%
The average net profit per day must be at least $50
Case studies will be published across media channels of PropellerAds
The text must be unique. We will not be able to accept the text that has already been published somewhere else
We don't accept cases with negative profits, cloaking, scary or adult offers and creatives
The PropellerAds team will estimate the value of every case study. The minimum payment for a case study that meets the requirements is $250
One author can send multiple texts and get paid several times
The money will be credited to the balance of the PropellerAds advertising account
Cheers!