This is a part II of our series of posts about testing CPA offers. Read Part I here: How to Test a CPA Offer?
Whether you're a rookie affiliate trying to up your game or a seasoned marketer on the verge of true success, testing your CPA offers is the best way to move forward. If you don't test out different alternatives, you'll never figure out how to truly succeed. Even if you haven't found your bearings yet, trying out different offers will allow you to zero in on the best verticals and program types for your specific platform.
That said, everyone can make mistakes, so you need to avoid these costly setbacks in order to find the best niche. To help you out, we'll go over some of the most common mistakes we've seen affiliates make when testing out CPA offers.
Are Mistakes Really that Costly?
While it may seem trivial, having a single tiny mistake on your campaign can make a world of difference. For instance, not setting up the tracking right means that you may not understand the actual number of leads and conversions you get.
Even if they are not technical, having spelling errors or similar blunders means that users won't take your ads seriously, potentially costing you the success of your campaign.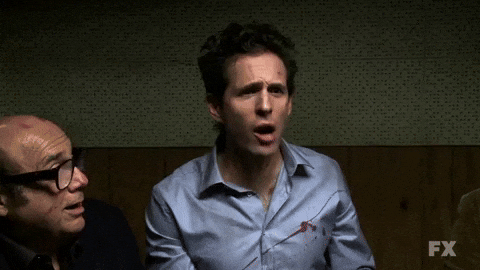 Biggest Mistakes You Should Avoid While Testing CPA Offers
Our team has years of experience in the world of affiliate marketing, and we've seen thousands of CPA offers as well as marketers trying to successfully dominate these programs.
Here are some of the most common errors we've seen marketers commit when testing out different CPA offers.
Wrong Links and Tracking Errors
The affiliate links you receive work like your own personal ID. If you don't copy these links properly, you won't be credited for the traffic you generate. And, as we mentioned before, the same goes for tracking. If it's not set up correctly, you won't get accurate readings, so you'll never know if you actually succeeded or not.
The best way to prevent this is to go through every single link to verify that it works and redirects users to the right page. After that, you also need to check your tracking tool and ensure all the interactions were registered.
Testing Too Many Different Offers at the Same Time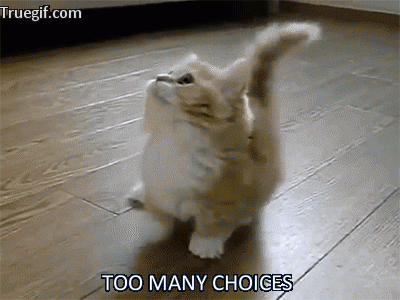 Some marketers want to test different offers from multiple verticals. They tend to create a lot of ads and target completely different locations, but try to do all this with a small budget. Which, of course, means you'll end up burning through your budget before you get any results.
To avoid this, always test with a purpose. Chaotic testing will only yield unreliable information, so always try to set an objective goal with each test.
Low Budget for Testing "Difficult" Offers
Every single affiliate out there wants a big payout (with BIG we mean from $50-70 to eternity), but not all of them have the budget to actually take on these offers. As a general rule of thumb, offers that have big payouts often require more effort and much bigger investment.
Just FYI: "difficult" offers are those with a complex conversion flow; for example, deposits or certain amount spent by a user. Usually, financial and gambling offers tend to be the most difficult to convert and require a budget at least 2x bigger thatn the payout amount.
If you still decide to chase these offers, make sure you set yourself up for success by allocating a big enough budget.
Read more: Why a $5 budget is not enough to test a campaign?
Not Optimizing for Mobile
It's been a while since mobile traffic surpassed its desktop counterpart, but many affiliates assume that mobile optimization is not necessary. Unfortunately, this can cripple your campaign, especially if its success relies heavily on landing pages and pre-landers.
To get the best results, make sure your landing pages and other elements are optimized for mobile. You have to ensure that buttons, images, and all sections are in the right place. And, you should also consider using a service like Pingdom to check if your pre-landers and landing pages are fast enough.
Ignoring Advertiser Requirements
Many CPA offers have a cap, which means that they will only pay for a certain number of leads per day. For instance, some offers only ask for 50 leads, and they won't pay for extra conversions, so marketers that deliver more are not getting anything in return for the additional ones.
Here are the top three verticals which are comparatively beginner-friendly
In order to stay profitable, always look at the capping and avoid delivering more leads than you have to!
Shall we talk about campaign settings? Your offer requires mobile traffic, but you persistently drive desktop traffic to the landing page. Advertiser wants Iraq, Australia or Iceland but you choose Iran, Austria, and Ireland. Because, what's the heck, you can!
Well, in this case, don't be so surprised if an advertiser or a CPA network are not accepting your leads. We can't stress enough: read the conditions carefully so you won't have to lose money for no reason.
To sum up. Things you should check:
Check your links and tracking – you need full stats
Don't test too many offers at once – this won't end well
Don't target gazillion GEOs in one campaign. Think how on Earth you'll optimize it after
Read conditions carefully: targeting, traffic requirements, etc.
Allocate sufficient budget. Remember, a tiny budget for "difficult" offers is a waste of money
Stay Tuned to Pick Up More Tips on CPA Offers and Much More
Testing out CPA offers is the best way to identify the best program and discover which verticals you can perform best in. The tips above should help you avoid any costly mistakes and find an awesome CPA offer that sets you up for success.
Have something to say about testing CPA testing – join our Telegram chat and discuss with fellow affiliates!