Ever since we started running webinars, we've been raising the bar in terms of quality, organization, and hotness of our topics.
This time, we've decided to do something really special: we've paired up with the gurus of the Asian traffic — the experts from the CPA network AdCombo — to give you a sneak peek into running splash-bang-boom campaigns in Asia.
Wanna feel big not only in Japan? Then join us on October 29nd at 10 am GMT!
---
What will we discuss?
Region overview: What are the top key points of working with an Asian audience? GEOs, mentality, financial insights, and all you need to know.
We'll explore and examine the three most profitable verticals: iGaming, Finance, and Sweepstakes. You'll know about the hottest GEOs, best offers, most efficient creatives, and special targeting tips for each vertical.
You'll get exclusive tips on how to launch and optimize campaigns, manage your budget, and adjust to our Policy.
---
Who's going to be there?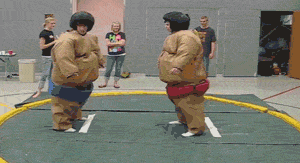 This time, the info will be presented to you by the top experts of PropellerAds and AdСombo.
PropellerAds
Konstantinos Kafkalias – Senior Business Relations Expert with extensive experience in the APAC region
Fedor Tomashevich – Senior Business Development Manager specializing in the Push Notifications and Pop traffic

AdCombo
Alex Grus – Head of iGaming/Trading verticals at AdCombo
Helen Atro – Senior Business Development Manager. Expert in Sweepstakes and Mobile offers
---
That's it! No room for doubt! Come and see for yourself: October 29 at 10 am GMT!