After long months of quarantine, we are finally going offline: PropellerAds will join the World Affiliate Show 2021 in Moscow and deliver numerous cool things. Our company's Birthday is this summer and we are about to start celebrating it, so a sweet cake is included!
---
World Affiliate Show 2021: Brief Introduction
World Affiliate Show 2021 (WAS 21) is expected to be a pretty unique event – both informative and entertaining. Speakers, affiliates, and traffic owners from all parts of SIC countries will join roundtable discussions and deliver insightful lectures regarding numerous hot topics. An informal atmosphere, expo, networking, and communication are guaranteed!
The speakers will share their experiences on how to work with various verticals (eCommerce, Dating, iGaming, Finance, and more); launch winning Push campaigns; work with profitable GEOs and traffic sources, and more!
Not only visitors and participants will have a chance to deepen their knowledge, but also – find partners, friends, and entire teams of same-thinkers. At WAS 21, you will discover ideas that will potentially lift you to the new revenue level.
---
Date and Location
WAS 21 will take place on the 10th of June, in the heart of Russia – Moscow City. The event will occupy two buildings of convention halls, plus – lounge zone for VIP members.
The windows of an amazing conference hall overlook the spectacular flows of the Moskva River, so you will have a chance to enjoy the natural and urban beauties, as well.
Mind that there are four types of tickets for visitors – Online, Standard, Business, and VIP. They provide access to different workshops, lectures, and entertainments (lunch, after-party, contests, etc.).
---
What PropellerAds is preparing?
Our company is celebrating its 10th Birthday and we want to share the joy with you! For that reason, our bright and stylish booth on WAS 21 will be more than just a source of affiliate ideas and consultations from experts! We are going to arrange a real holiday spot. Here is our small schedule:
Interaction with experts: 10.30 – 15.30
Feel free to visit our booth and find out more about our amazing products – CPA Goal, CPC Zone Bidding, and a new-long awaited feature (a secret one)! Want to learn more? Don't be shy to come and ask!
Birthday celebration: 15.30-17.00
Sweet cakes, party poppers, and lots of laughter! Come to our booth to have a dessert, drink a glass of champagne, and make unforgettable selfies! And is there a Birthday party without presents? No way! So we have prepared amusing contest games and prize drawings for you.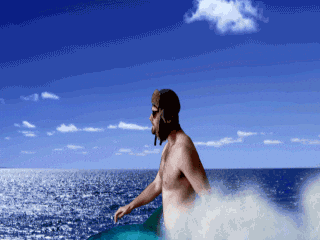 You will easily find our booth in the hall – it's going to be colorful and beach-themed. We know that you have been waiting for a chance to fall full length on a sun lounger! So be our guest!
At the booth, you will meet our stellar delegates:
Sofia Yakovleva, Account Strategist
Natalia Gudimova, Account Strategist
Valeriy Puzankov, Senior Account Strategist
Maksim Polyakov, Account Strategist
Each of our experts will eagerly have a chat with you – whether professional or just a small talk! Don't be shy to visit booth 37-38!
---
Don't Miss our Amazing The Matrix-Themed Surprise Party
We have another incredible announcement for you! On the 9th of June, PropellerAds and Alfaleads welcome you to the brightest party in affiliate history – The Matrix party.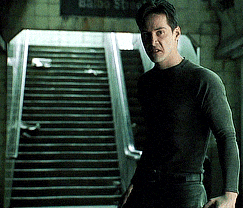 The time has come to become a chosen one and enter the Matrix! And, of course, to have a drink, meet our superior guests, and join the interactive show. So follow the white rabbit and immerse yourself into the unforgettable atmosphere!
The party is open for special guests. Everyone with an invitation is welcome to get inside for free and have fun!
Don't miss an opportunity to meet our team members at the PropellerAds booth – come to see us, have a chit-chat, and enjoy a sweet celebratory treat!
See you at WAS'21 (booth 37-38) and The Matrix party!