That's right! You can have 60% more conversions by changing one little thing in your targeting settings. We've checked the stats, and it turns out that all it takes is to change the device type.
Curious to find out more? Continue reading, to see all our findings.
Read all about Retargeting strategies: How your can Increase your CR and lower your costs.
---
372 devices. 69% of all Push Users. 1 month.
Once we ran through all the data we could gather for this study, we noticed that users with higher purchasing power, (i.e. more expensive devices), convert better.
Here's are the details:
Period: February-March 2021
Ad Format – Classic Push
Platforms – iOS, Android, Other Mobile (main 372 devices)
Most used devices – cheaper than $274,5
The most popular brands – Samsung, Oppo, Xiaomi, Vivo
Given the most popular brands, we considered as an expensive device a relatively newer Samsung model, compared to an Oppo, as a cheaper version.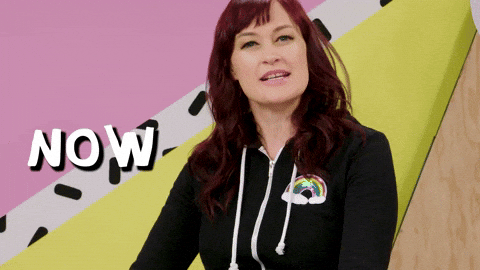 ---
There are higher CR differences in certain GEOs
#5. India has on average 50% more conversions, from users with more expensive devices – over $274.5 (0.06). Cheaper devices under $233.3 have a CR of between only 0.03-0.04.
#4. Brazil showed a huge 60% difference in CR, when comparing cheap mobile devices (between 0.05 – 0.07) to the more expensive ones (between 0.08 – 0.1).
This shows that people with more expensive phones actually do convert better, having a 0.03 higher CR.
And keep in mind that the difference wasn't so significant in the price, as we considered the average price $68.6. Everything below that price we considered as cheap, and what was over, more expensive.
#3. The Philippines, however, managed to cross that level with a 66% higher conversion rate. For this GEO, a device was considered more expensive if its price was higher than $274,5.
The CR for cheaper devices was observed to be 0.05, compared to 0.1 for the pricier ones.
#2. Indonesia also showed 66% more conversion rates. However, here the price is slightly higher for cheap devices – $137,2 (0.03 CR), whereas they see as expensive anything that costs over $274,5 (0.05).
#1. When it came to the US, cheap was anything under $274,5 (CR – 0.01), and expensive anything above that price (CR – 0.03).
For this GEO we saw 3 times more conversions from users with more expensive devices – 0.02 higher CR.
Another very interesting thing that we noticed was that some devices were more popular in certain GEOs, as you can see in the image below. 
Keep in mind that in IN, ID, BR, PH the most popular devices are ranging from $ 96 to $137,2.
Do you want to target the Indian Market? ?? Then read this: Affiliate Review: India. The audience, Stats, Creatives.
---
Do you think Verticals impact CRs?
In fact, the Conversion Rate doesn't always increase based on the device type of the user. What's even more, there are some verticals where it stays pretty much the same, or not even:
Utilities – users with devices that cost more than $68,6 convert 50%-60% more (0.15 – 0.16 CR), than the ones with cheaper devices (0.1 CR);
Sweepstakes – The Conversion Rate is constant between 0.04 – 0.05 on all devices;
Pin Submits were a surprise – users with more expensive devices over $137,2 converted 50% less (0.02 – 0.03) than users that spent below that amount (0.04 – 0.05).
Having this valuable information you now know how to best optimize your campaign so that you don't spend a lot of money on users with devices that don't perform as well as you'd want them to.
Read this article to know more about how affiliates get paid.
---
Is there more?
The Conversion Rate is much higher on expensive devices, compared to that of the users with cheaper ones.
Moreover, users with devices that cost more than $233,3 have on average a 60% higher conversion rate, than those using anything cheaper than that.
---
How can you use this piece of information?
Here are a few suggestions:
Adjust your bidding – lowering or increasing it – based on the performance, to get a higher ROI;
Test this as a strategy to optimize your best-performing campaigns.
---
What makes this info truly spectacular?
The most obvious conclusion would be that if you target newer models, you have a pretty good chance of having a better Conversion Rate.
Although you might think that it's obvious that people with more money spend more, when it comes to offers and promotions you'd expect people with lower incomes to be more receptive.
However, it appears that having to watch their expenses would make them more blind to advertising. Possibly from the need of saving even more, or spending only on essential goods.
An important approach is to adjust your ads for more well-off audiences and maybe even drop the cheaper devices from your target audience altogether if after testing you find that they don't pay off.
For anything else, make sure to join our Telegram chat.