At PropellerAds, we've earned a reputation for organizing outstanding meetups and parties, and creating unique experiences in some of the best affiliate events in the world. We've been around the block a few times — and we've learned a lot from the amazing conferences and expos we've been too.
While this year has been marked by the global health crisis, we've decided to put our collective knowledge to work and create a one-of-a-kind event that will be accessible to every affiliate on the planet, regardless of his or her location.
Today, PropellerAds is proudly announcing the creation of Affiliate Leaders Online (ALO), an online event that will unite some of the leading stakeholders in the affiliate marketing world to share knowledge, bring new ideas, and provide motivation for the future of the industry.
Below, we'll give you more details about ALO, explain how the event will take place, and tell you everything you need to know about our upcoming affiliate event.
---
What You Need to Know About ALO
Affiliate Leaders Online is a two-day interactive online event that will take place on the 8-9th of September.
In ALO's first edition, attendees will have the chance to learn from 25 exclusive speakers that have demonstrated their expertise in the affiliate industry and have decided to transition into the world of events speaking.
While they may not be household names yet, we've invested time into cherry-picking these experts and designed a program around them, so these fresh faces will forego the fluff and only provide functional information.
Additionally, ALO attendees will also benefit from:
40 affiliate experts that will give notes and opinions after each speaker's presentation
Focus on three strategic regions, which are EMEA, LATAM, and APAC
3 Languages: English, Portuguese, Russian
Online workshops available from anywhere in the world
80 sponsors supporting the event
3000+ participants
3 stages located in different countries, connected by a real-time conferencing platform
---
Who Should Attend Our Exclusive Event?
PropellerAds' Affiliate Leaders Online event will deliver valuable insight that can be used by different players in the affiliate industry, including:
Affiliate marketers
Affiliate service providers
Direct advertisers
Networks and partner companies
Any other stakeholder in the affiliate space
In addition to the focus on regions, our speakers will also be focusing on some of the most profitable affiliate verticals like Nutra, iGaming, finance, dating, and eCommerce.
---
The Unique Elements of ALO
We've learned that a little creativity goes a long way at affiliate events, so we've decided to add a lot more pizzazz to our workshop and include unique elements like:
Affiliate Mania Show – A surprise not for the faint of heart!
The Grand Battle of Experts, a special add-on where the same question is asked to two experts and the answers are analyzed from different regions' perspectives
Multiple workshops where our partners will showcase their solutions
An AI After Party like no other!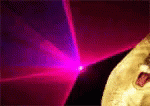 ---
Bonus Activities!
We'll also have a few bonus activities, including:
Voting for the Most Active Attendee
Voting for the Most Valuable Expert
Online totalizators, so all attendees can bet on the winner of our ALO women's boxing challenge
---
Sign Up for ALO and Reserve Your Place Today!
From valuable presentations that only deliver valuable information to interactive workshops coordinated by some of the best solution providers in the industry, Affiliate Leaders Only is a special event that can help you take your campaigns to the next level.
ALO will change the way affiliate events are organized, but the free spots are taken fast. Don't wait until it's too late, take advantage of our registration and reserve your free seat today. Have questions about the event or our registration? Contact PropellerAds today and our team will be glad to help.
By the way, follow us on Social Media for more updates and cool insights! Make sure to like ALO on Facebook, Instagram, and VK
See you in September!