In countries like the US, Amazon is so popular that almost half of all online retail sales are made through this platform. The online retail and tech giant made more than a quarter of a trillion US dollars in 2018 and it shows absolutely no signs of slowing down.
As most, if not all affiliates know, Amazon has one of the oldest and most comprehensive referral programs. Known as Amazon Associates, the basics of the program work in the same way as any other affiliate offer, with a few variations.
The big question is whether Amazon Associates is worth the hassle. The answer will vary depending on who you ask, so finding the best answer is not always easy.
In this piece, we'll attempt to explain the basics of Amazon Associates, discuss the reasons why many marketers opt for this program, and go over a few common challenges that you may face.
Breaking Down the Amazon Associates Program
While many big companies have referral and affiliate programs in place, not many have the same reputation as Amazon Associates. Many marketers choose this program because it's known for having awesome consumer good niches and extremely high conversion rates.
It's also worth noting that, in general, Amazon offers high payouts in various niches. That said, this can vary from one vertical to another, so you'll have to verify the commissions for the products you want to promote. The retail giant has also earned a reputation for being reliable and customer-oriented, so this alone can help produce better results.
Lastly, Amazon allows you to promote their goods in a variety of ways, so you can get creative with your content and test out different alternatives, as long as they fall within the program's regulations.
Check our case studies to find out how much other affiliates are making
Rates, Payouts, and Prices for the Different Verticals
As we mentioned before, many marketers choose Amazon because it offers relatively high payouts. But, this will depend heavily on the niche you're working with.
For instance, products that fall under Amazon's fashion lines, luxury goods, beautify products, and other specific categories can have payouts of up to 10%. You can also focus on common niches like home improvement, garden and outdoors, pets, pantry, and furniture while still expecting payouts as big at 8%.
Keep in mind that there are also categories that offer payouts ranging between 1% and 4%. This doesn't mean you shouldn't opt for these verticals, but you need to design a campaign that reels in more conversions if you want to stay profitable.
5 Common Challenges that Affiliates Face
All affiliate programs bring a unique set of challenges and Amazon is no exception. Here are some common setbacks that marketers face when working with Amazon Associates.
1. Tough Requirements
The first and most obvious challenges you'll face are the platform's strict requirements. To get approved for Amazon Associates, you need to have an approved website, blog, YouTube channel, Twitter or Facebook. Your best bet is to ensure your site, blog, and at least two out of the three social channels are on point.
2. Disclaimer in Plain Sight
Having a disclaimer that's visible to all users is critical. Not doing so will be in direct violation of the company's terms and conditions, so avoid hiding the disclaimer at all costs.
3. Can't Mention Prices
Unlike most affiliate programs, marketers working with Amazon Associates can't mention the exact or approximate price of the item in question. This can be extremely tricky, but it does force affiliates to focus on product quality and features instead.
4. Only Allowed to Use Product Images Through an API
Amazon isn't known for providing a wide array of resources. As a matter of fact, the only way you can use product images is through Amazon's API. If you're not using this tool, then you won't be able to place product images on your blog or posts either!
5. Not Compatible with Some Marketing Channels
Even though it allows you to use different channels to market products, there are also strict regulations that limit the methods you can put in place. For example, you won't be able to use pop-ups, email marketing, or put affiliate links in paid ads.
You also have to follow a strict protocol when it comes to landing pages, so make sure you take all of these into consideration before committing.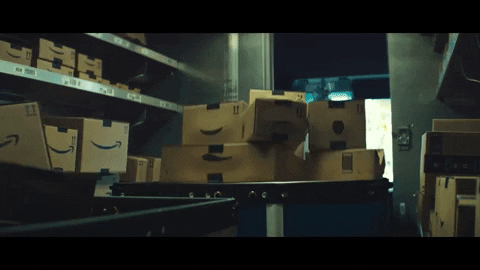 Amazon Associate Program: Is It Really Worth It?
Amazon's referrals are responsible for generating as much as 8% of the company's total sales. One of the reasons why Amazon Associates is so popular is because it offers great conversion rates and a wide variety of niches.
But, it also has strict regulations and rules, which means that even seasoned affiliates can struggle to succeed in this program.
If you are certain you can meet the requirements and stick to the rules, Amazon offers a great opportunity to boost your profits. But, if you feel like you're not ready for this challenge, you may be better of checking out other CPA offers and learning how to get approved for these instead.
Feel free to discuss this affiliate program on our Telegram chat!