There are many industries that are flourishing during the global crisis we're currently experiencing. The esports betting industry is a great example because it has been on the rise for the last few years and hasn't been affected by the fact that consumers are confined to their homes all over the world.
If anything, this phenomenon has boosted the popularity of the industry – but we'll go into more of that shortly!
To help you ride this much-needed wave, we've put together a complete affiliate esports betting guide covering everything you need to know about this exciting vertical.
Our FREE PDF guide to iGaming offers
Defining eSports
Depending on who you ask, you may find slightly different definitions for esports. In simple terms, esports are video games that are played competitively. With this in mind, there are hundreds of different games and dozens of tournaments that host players from all over the world.
One of the many advantages of esports is that players don't have to be in the same location to play together. Game streaming allows players to compete without having the travel and the video streaming features enable millions of fans to follow their favorite esports superstar.
And, this has also paved the way for esports betting, the practice of placing wagers on the outcome of the tournaments that are broadcasted across the web.
---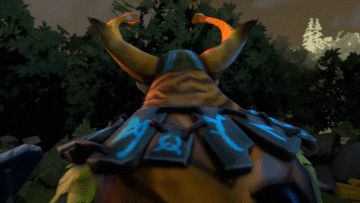 Key eSports Statistics
The best way to understand the growth rate of esports and esports betting is to look at the numbers the industry is generating. Some of the most important statistics include:
By the end of 2019, 1.5 billion people were familiar with the esports industry
Newzoo's projections estimate that by 2021 there will be more than 550 million esport fans
There are more than 1.5 million active game streamers in YouTube and Twitch alone
In 2019 viewers watched a whopping 6.6 billion hours of esports, compared to 1.3 billion in 2012
The global esports industry revenue was $906 million in 2018, and this number is set to surpass $1.6 billion by 2021
The average payout for esport tournament winners was approximately $45,000 in 2019
---
The Difference Between Conventional Sports and eSports
There are dozens of differences when it comes to esports and conventional sports. Here are some of the most important ones:
Sports are much older and well-known, while esports are newer and gaining traction every day
Conventional sports require participants to be in the same location, while esports are a digital phenomenon so they can be played remotely
Sports are not owned by anyone, whereas esport games and consoles are the intellectual property of someone else
Sports fan bases are ruled by GEO location, but esport fans pick their favorite players for other reasons
The per-fan monetization rate is smaller for esports, but the volumes are starting to make up for this discrepancy 
---
Popular Games
There are thousands of games that can be played competitively, but you'll find that the big tournaments usually feature a handful of well-known platforms. Some of the most common ones include:
Call of Duty
Halo
Fortnite Battle Royale
League of Legends
Overwatch
Hearthstone
FIFA
NBA 2K
Starcraft
World of Tanks
Dota 2
---
Biggest eSports Tournaments
Like games, there are many different tournaments to choose from. This industry is in its infancy still, so new tournaments are being developed every year.
Pinpointing the three most popular games is tough, but Fortnite, Dota, and Call of Duty are among the top titles. Some of the events specific to these games that attract some of the best players and have the biggest payout pools include:
Game
Tournaments & Payouts
Fortnite
The Fortnite World Cup Solo/Duo – Payout – ~$15,000,000
Fortnite Fall Skirmish Series – Payout – ~$4,000,000
Fortnite Champion Series – Payout – ~$1,680,000
Dota
The International Dota Championships – Payout – ~$34,000,000
The Manila Major – Payout – ~$3,000,000
The Kiev Major – Payout – ~$3,000,000
Call of Duty
Call of Duty XP Championship – Payout – ~$2,000,000
CWL Championship – Payout – ~$2,000,000
CWL Pro League – Payout – ~$1,150,000
---
Why Test eSports Betting Right Now?
With hundreds of countries on lockdown and the global economy in free fall, traditional sports leagues have been put on pause across the world. This delivered a huge blow to the betting industry as the list of events that consumers can bet on has dwindled to almost one.
Luckily for esports, this is not the case.
Because they can be played remotely and don't depend on seasonality, esports are set to experience a boom in popularity and potential investments. Game developers and tournament organizers are working to strengthening the structure that is keeping the industry afloat, so consumers are turning to betting companies to place wagers on the many tournaments that take place every year.
Additionally, the esports betting industry is not yet popular with most affiliates, giving you a significant advantage over marketers that catch the trend later on.
The betting industry is starting to make a shift towards esports and affiliates will be an important part of this transition. And, frankly speaking, the timing couldn't be better.
---
Understanding the Target Audience
Like other campaigns, understanding your target audience will allow you to craft ads that create a connection with your prospects. Here are some of the most important demographic information you need to keep in mind:
Age ranges between 16 and 44-year-olds
71% are male consumers
The most popular countries are The Philippines, China, Malaysia, Vietnam, Singapore, Poland, and Thailand
The most popular games by region include:
| | |
| --- | --- |
| Asia | League of Legends, Need for Speed, Counter Strike |
| North America | Grand Theft Auto, Call of Duty, Minecraft |
| LATAM | FIFA, Resident Evil, Grand Theft Auto |
| Europe | FIFA, Counter Strike, Grand Theft Auto |
| Middle East and Africa | Need for Speed, FIFA, Clash of Clans |
---
CPA Offers – What You Need to Know
All offers are unique, so you need to analyze each one individually and make sure it works for you. If you need a reminder on how to choose CPA offers, you can check out our article to choosing the best CPA betting offers.
---
Stay tuned to our blog and pick up tips on mastering the hottest industries.
Meanwhile, you can share your experience with esports betting in the comment section below or join our FUN Telegram chat!