With more and more conferences popping up in the affiliate calendar, it's getting harder to keep up with the best events. While most expos feature a star-studded line-up, not many can boast of the knowledge bombs and overall experience you get at Kinza.
Now in its fifth edition, Kiza 2019 is a one-of-a-kind conference that promises a unique setup and events like no other.
Below, we'll tell you what to expect from one of Russia's top affiliate expos.
What is Kinza 2019?
Kinza is an international affiliate conference that takes place in Moscow, Russia. The expo focuses on uniting the most influential publishers, affiliates, advertisers, SEO specialists and other stakeholders that are currently leading the industry.
Attendees can expect a day fully-loaded with dozens of speakers, thousands of participants, and valuable insights through a series of networking events.
Overview of Kinza 2019:
Date: September 11, 2019
29 expert speakers
3 speaker platforms
1500+ participants
Networking events: Speed dating-themed activities and more!
Venue and address: World Trade Center, Krasnopresnenskaya Naberezhnaya, 12, Moscow, Russia
One of the craziest after parties in any affiliate conference!
The PropellerAds Team
As always, we're sending a team of our most knowledgeable crew members to represent us at the conference. They are:
Valery Puzankov – Account Strategist
Matvey Shmidt – Business Development Manager
Our team will be focusing on the best ad formats, techniques to take advantage of auto-optimization, and other tips to improve the performance of your campaign. There are thousands of attendees, so make sure you book an appointment to talk to our representatives!
Events You Can't Miss!
Although Kinza 2019 is an action-packed day that's full of valuable insights, there are some parts you simply can't miss. These are:
The Hackathon
In collaboration with other partners, our team has worked on developing a workshop we've dubbed The Hackathon. In this event, affiliates will receive offers from various verticals and targeted towards different GEOs. Make the biggest profit in 24H and win the Hackathon!
Find out more by keeping an eye out at the event 🙂
After Party @ ICON
Kinza has earned a reputation for having some of the craziest after parties in the world of affiliate expos and 2019 will not disappoint. This year, we're the Official sponsor of the after-party. We're throwing a totally mad party with a theme of – wait for it – From Dusk 'Till Dawn!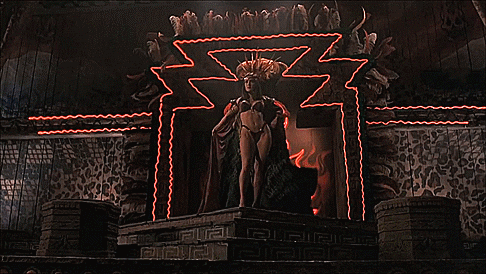 The after-party will take place at ICON, one of Moscow's hottest clubs and you can expect awesome drinks (Moscow Mule, anyone?), entertainment, an exclusive networking lounge, and much more!
Book an Appointment and Meet Our Team the Day of the Event!
If Kinza 2019 sounds like a great chance to soak in some wisdom and have a great time is because it is. If you want to learn more about the event or book an appointment with our team, get in touch and we'll be glad to help.
See you in Moscow!